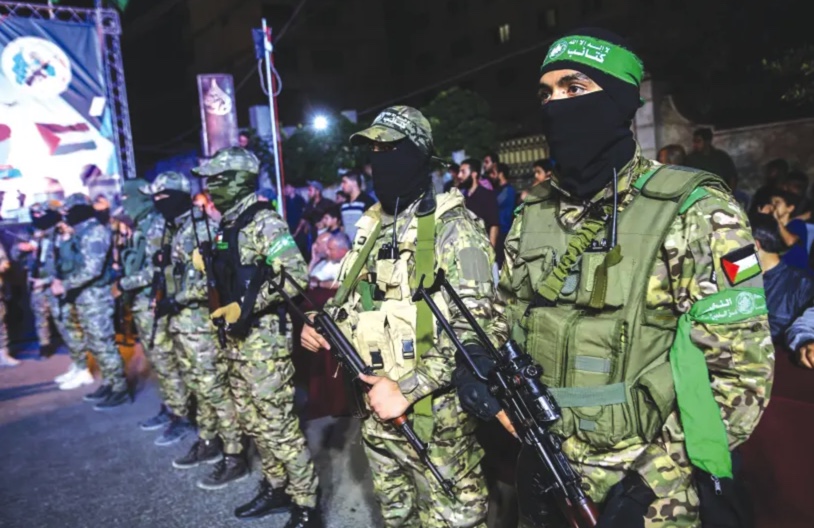 In The News
Iran-Hezbollah help Hamas, Islamic Jihad trounce Israel with propaganda
Iran and Hezbollah are helping Hamas and Islamic Jihad trounce Israel in the broader propaganda war, especially surrounding the Gaza war this past May, according to a report exclusively obtained by The Jerusalem Post.
The report, by Dr. Michael Barak of the The International Institute for Counter-Terrorism (ICT) of Reichman University, notes that, "One of the major areas terrorist organizations operate to influence their enemy's public opinion is propaganda, including an increasing focus on social media."
In recent years, the Gazan terror groups have "managed to build a body of knowledge and acquire a propaganda tool kit, in large part thanks to mentorship by pro-Iranian media outlets, some of which are controlled by Hezbollah (either in Lebanon or Gaza), or via online guidance by the latter."
This tool kit, besides social media and propaganda techniques, has also turned Hamas and Islamic Jihad into serious propaganda professionals who think carefully about which influence campaigns to invest in, which to ignore, while constantly analyzing and learning lessons about how to maximize their impact and resources.
"The Iranian regime tries to shape public perception and opinion in the Arab world through the use of 'soft power' thinking that this would be best to promote its agenda. The Islamic Radios and Televisions Union (IRTVU) serves as a major channel to deploy the above "soft power," says the report.