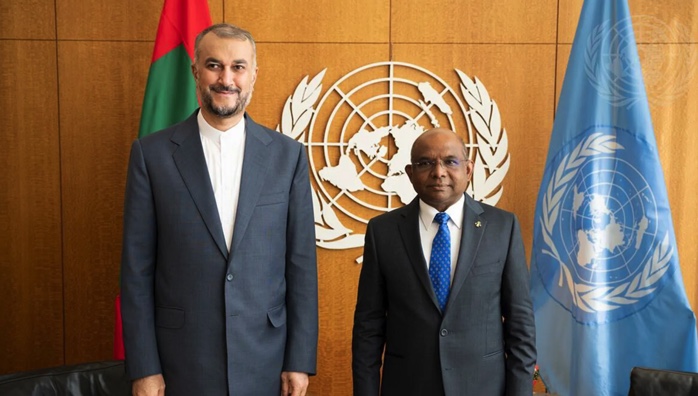 In The News
Iran foreign minister vows to eliminate Zionism at UN anti-racism conference
Iran's foreign minister said his nation's "willpower is dedicated" to the elimination of Zionism at this week's United Nations anti-racism conference.
With the United States and 33 other nations boycotting a UN anti-racism conference due to its history of anti-Semitism, Iran's new foreign minister invoked the destruction of the Jewish state, perhaps giving the countries who boycotted the conference more reason to have stayed away, observers say.
The event, known as Durban IV, had the theme of "Reparations, racial justice and equality for people of African descent." Wednesday's event was to commemorate and adopt a statement 20 years after the first meeting in Durban, South Africa. While the original purpose of the event was combating racism, critics say it has been hijacked by an anti-Israel agenda that turned it into an anti-Semitic hate fest leading the U.S. and Israel to walk out of the first conference.
Read More: Fox News