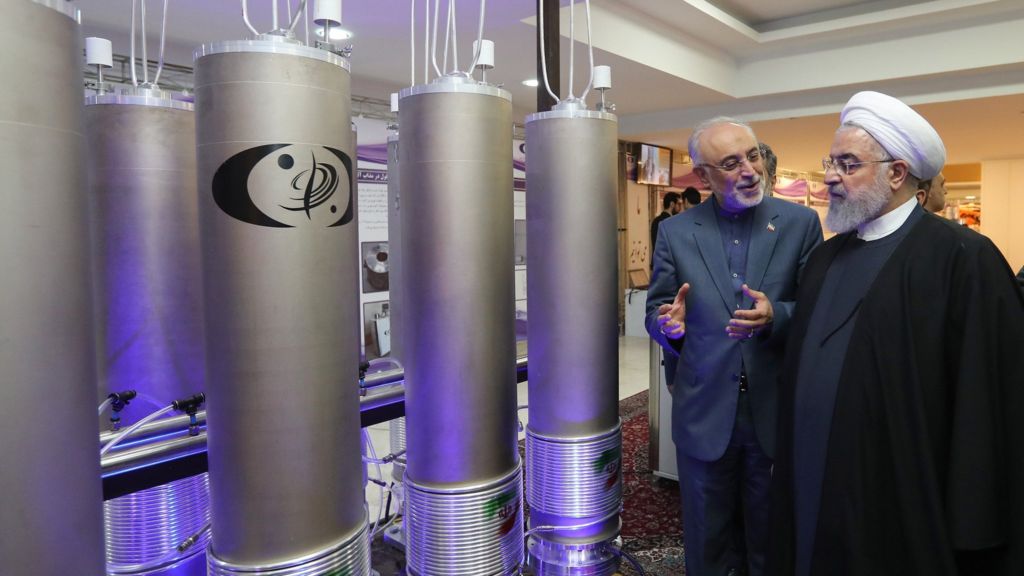 Iran
Iran Edging Closer to Nuclear Bomb, Israeli Defense Officials Assess – Report
Israeli defense officials believe Iran hasn't increased the pace of its nuclear enrichment in recent months, but nevertheless could be just two years from producing an atomic weapon, a report said Sunday.
The Walla news site quoted the unnamed senior officials as saying Jerusalem estimates the Islamic Republic continues to enrich uranium at a four percent level, the same as when the coronavirus crisis hit earlier this year.
However, the report said Defense Minister Benny Gantz has been presented with an assessment that Tehran is just six months away from producing all the components of an atomic bomb, and two years away from assembling such a bomb.
The sources were quoted as saying that if Iran decides to hasten its enrichment, Israel would have to "reconsider" its reaction to the development and to the crumbling of the 2015 nuclear deal, with "all options" put on the table.
They said that full attention was not being currently paid to the subject by US President Donald Trump's administration, which is preoccupied with his reelection campaign.
Still, the officials added that Trump's term was very positive toward Israel and included security cooperation at levels not seen for decades. Some officials were said to fear that a change of power in Washington would set back Israel in its struggle against Iran.
Read More: Times of Israel