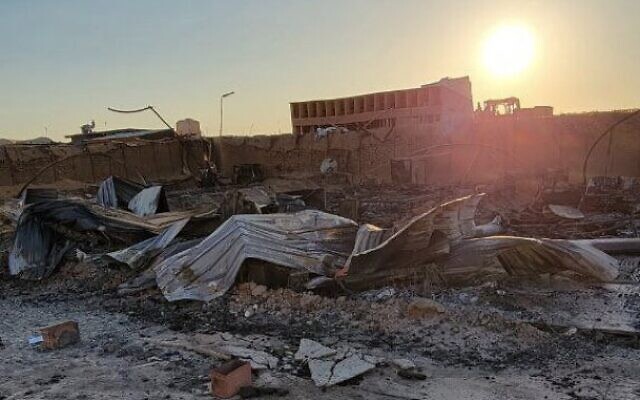 In The News
Iran drone attack on US base in Syria was response to Israeli strikes
A drone attack on a remote United States outpost in southern Syria last month was an Iranian retaliation for Israeli airstrikes in Syria, American and Israeli officials told the New York Times in a report published Friday.
Five "suicide drones" were launched at the al-Tanf base on October 20, according to the report. Two detonated on impact, and were loaded with ball bearings and shrapnel with a "clear intent to kill," a senior US military official told the paper.
No deaths or injuries were reported as a result of the attack.
At the time, Pentagon spokesman John Kirby called it a "complex, coordinated and deliberate attack," without providing further details.
According to the report, since three of the drones did not explode, US officials were able to study them and determine that they employed the same technology as UAVs used by Iran-backed militias in Iraq.
US troops are based at al-Tanf to train Syrian forces on patrols to counter Islamic State jihadists. The base is also located on a road serving as a vital link for Iranian-backed forces from Tehran all the way to southern Lebanon and Israel.
Most of the 200 American troops stationed at the base had been evacuated just hours before the attack, after being tipped off by Israeli intelligence, the officials said, according to the report.
Read More: Times of Israel