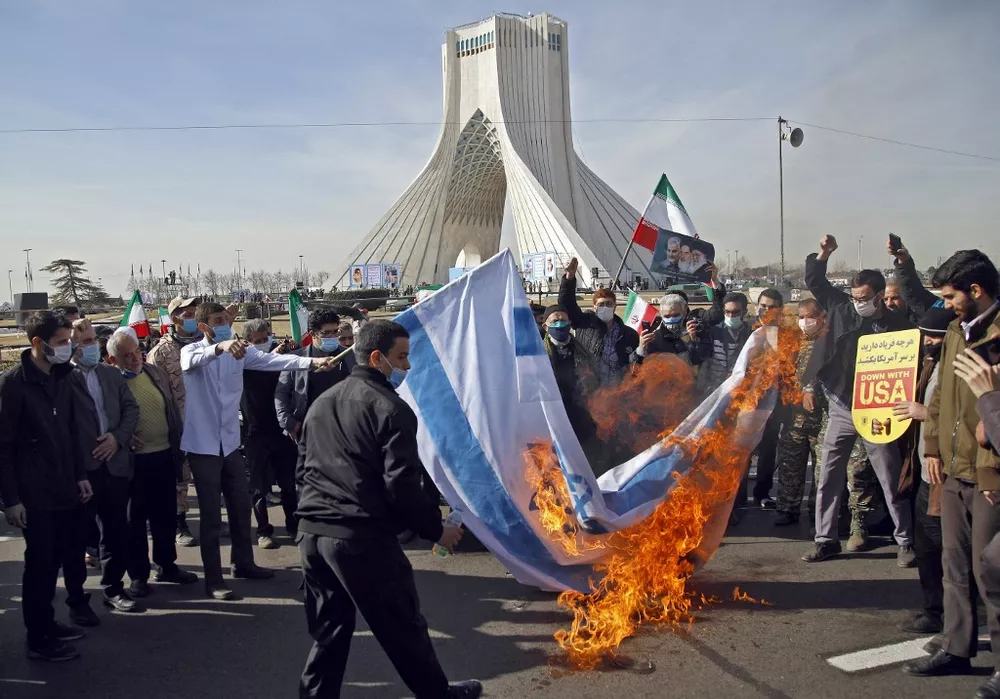 Iran
Iran: 'Death to Israel' Chants Shouted From Motorcades On Anniversary Of Islamic Revolution
02/10/2021
Rouhani says only way forward for 'the world and for the region' is through restoring 2015 nuclear deal
Chants like "Death to Israel!" and "Death to America!" rolled over motorcades across Iran on Wednesday as the country celebrated the 42nd anniversary of its Islamic Revolution of 1979.
Israeli and American flags were burned at gatherings, local reports say, — a typical display during the annual celebrations of the Islamist takeover that ousted King Mohammad Reza Pahlavi.
This year, amid the COVID-19 pandemic, the authorities called for replacing the traditional rallies with motorcades as a precaution against the COVID-19 coronavirus.
Similar measures were taken on last year's Quds Day, celebrated on the last day of the holy month of Ramadan, which in Iran also sees anti-Israeli displays.
In his speech on the revolution's anniversary, Iranian President Hassan Rouhani declared, as cited by the Associated Press, that the only way forward for "the world and for the region" was through restoring the 2015 nuclear accord with Iran.
He also proclaimed that "God was the one who toppled" former US President Donald Trump, who pulled Washington out of the accord in 2018.
Rouhani urged Iranians to show up en masse during Iran's own upcoming elections in June, where his successor will be named.
Read More: I24