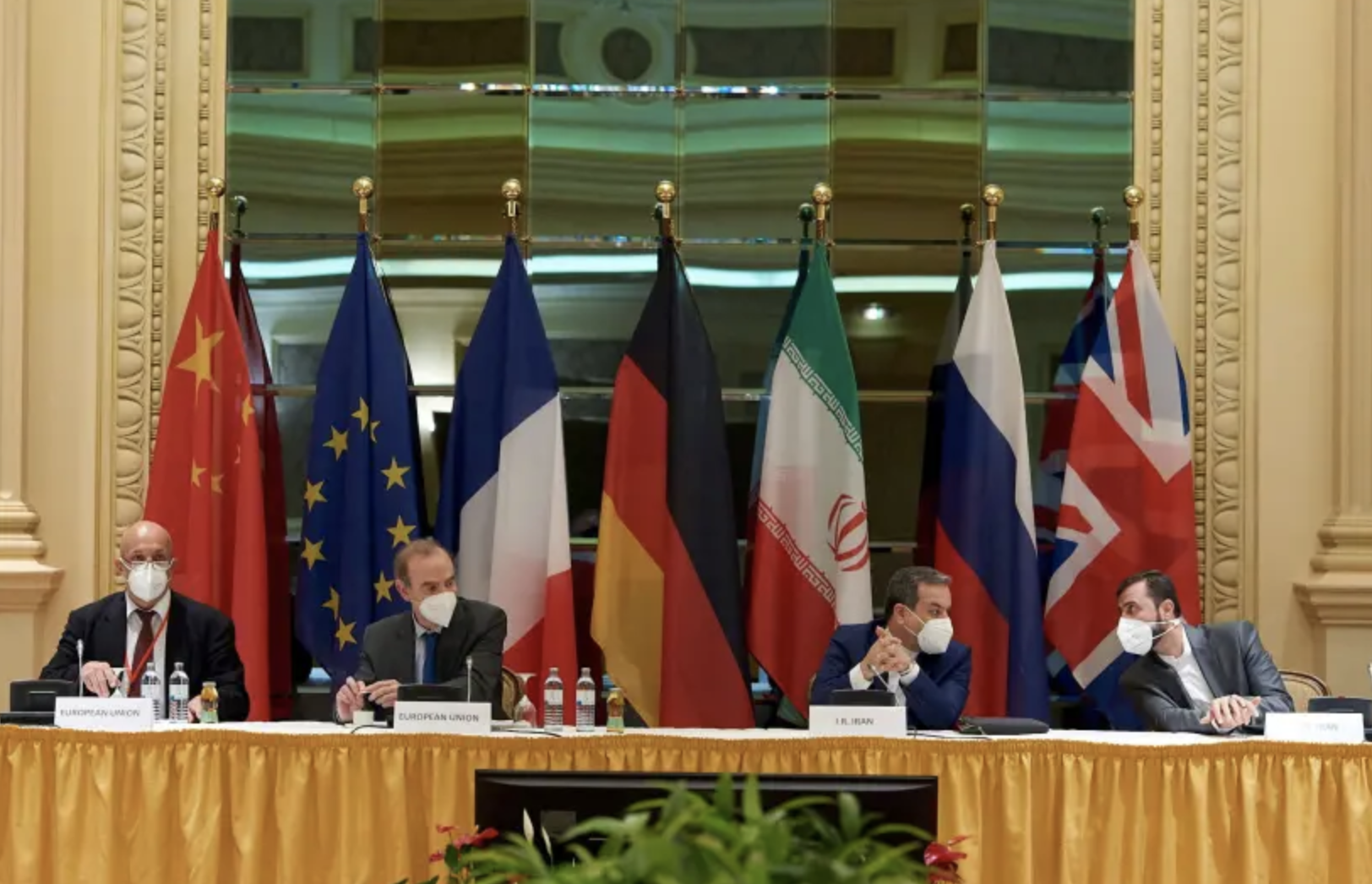 In The News
Iran Deal talks continue as its proxy Hamas bombs Israel
05/18/2021
Talks for the US and Iran to return to the 2015 nuclear deal continued in Vienna over the weekend, even as Iranian proxies Hamas and Islamic Jihad continued to bombard Israel's cities with rockets. 
Russian Ambassador to International Organizations in Vienna Mikhail Ulyanov tweeted on Sunday that he met with US Envoy for Iran Negotiations Rob Malley.
"We and our teams had a frank and fruitful discussion on major issues related to the Vienna talks on restoration of the JCPOA," he wrote, using the abbreviation for the Iran deal's name, the Joint Comprehensive Plan of Action.
"The Vienna talks on JCPOA are conducted in various informal settings, as well as in the working groups on sanctions lifting, nuclear issues and practical measures to restore the deal," Ulyanov specified on Saturday. "The drafting process is underway. If the need arises a joint commission can be convened."
The US and Iran entered indirect negotiations for Iran to return to compliance with the JCPOA and the US to lift sanctions earlier this year, and have held four rounds of talks thus far. Iran began enrichment up to 60% last month, an unprecedented level far beyond the 5% that the nuclear deal permits.
Read More: Jerusalem Post