Iran
Iran deal 'not much of an agreement' after missile test, Trump says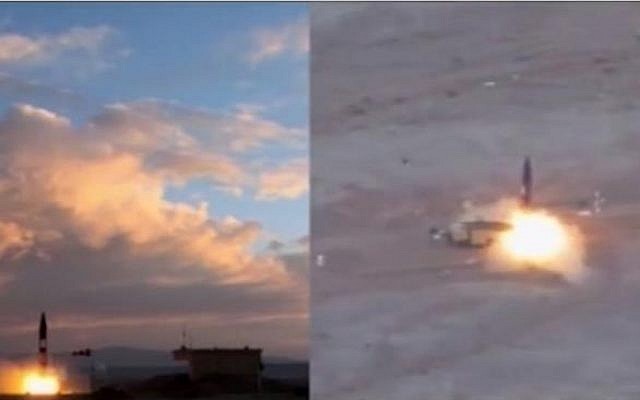 US President Donald Trump said Iran's test-firing of a ballistic missile capable of reaching Israel called into question the landmark nuclear agreement with Tehran Saturday, and accused the Islamic Republic of working with North Korea on its weapons program.
The comments came after Iran said it had successfully tested a new medium-range missile, in defiance of warnings from Washington that it is ready to ditch the nuclear deal over the issue.
"Iran just test-fired a Ballistic Missile capable of reaching Israel. They are also working with North Korea. Not much of an agreement we have!" Trump wrote on Twitter.
Trump has threatened several times in recent months to scrap and/or amend the agreement, saying that Iran's missile program could give it the technical know-how for a delivery system for a nuclear warhead when a sunset clause in the deal expires in 2025.
Officials have also reportedly harbored suspicions of links between Tehran and Pyongyang, with Iran using North Korea to skirt inspections on its nuclear program and the countries sharing nuclear and missile know-how, though no cooperation has ever been confirmed. North Korea has openly challenged Trump by testing missiles and nuclear warheads, leading to a standoff between Pyongyang and Washington.
Trump is due to report to Congress on October 15 on whether or not he believes Iran is in compliance with the nuclear deal. If he decides that it is not, it could open the way for renewed US sanctions and perhaps the collapse of the agreement. Trump said on Wednesday he had made his decision, but was not yet ready to reveal it.
Earlier Saturday night, Israeli Defense Minister Avigdor Liberman called the Iranian test a provocation to the United States and a threat to the whole world.