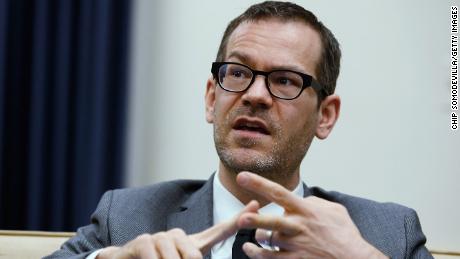 In The News
Iran deal at the center of hearing for Biden nominee, intense criticism from Republicans
03/05/2021
Colin Kahl, President Joe Biden's nominee for under secretary of defense for policy, faced intense scrutiny from Senate Republicans at his confirmation hearing on Thursday, focusing in particular on his past comments about the 2015 Iran nuclear deal, former President Donald Trump's actions against the Iranian regime and issues related to the U.S.-Israel relationship.
Sen. Tim Kaine (D-VA) sought to sum up the tenor of much of the hearing. "I think your nomination is sort of a proxy for a sharp difference of opinion in this committee and in Congress about the wisdom of the JCPOA, and that is the core of many of the questions today," he told Kahl, who, if confirmed, would be the top policy official at the Pentagon.
Republican senators, meanwhile, repeatedly pressed Kahl on partisan tweets that stridently criticized the Trump administration and others in the GOP, such as one in which Kahl called the GOP "the party of ethnic cleansing.".
"Your long record of volatile outbursts will have a toxic and detrimental impact on your relationship with Congress. What's worse, I fear your intemperate manner will create an equally toxic environment inside the Pentagon," Sen. Tom Cotton (R-AR) told Kahl. "If this is the way you respond to mere policy disagreements when you're sitting at home reading the news, I do not think that you're fit to sit in the Pentagon and make decisions about life and death."
Read More: Jewish Insider