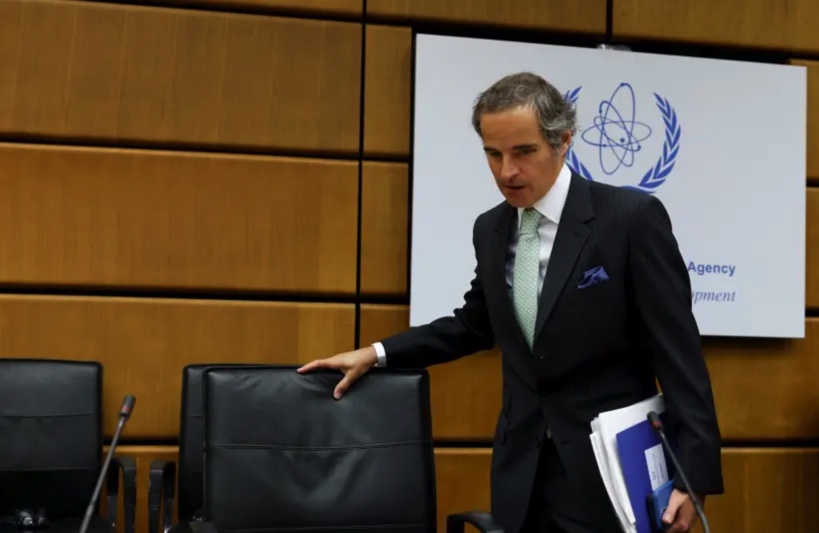 In The News
Iran crossing nuke uranium enrichment threshold 'cannot be avoided' – IAEA
International Atomic Energy Agency Director-General Rafael Grossi declared on Monday not only that Iran had failed to reduce concerns about the nuclear violations of its nonproliferation safeguards agreement, but also that Iran will eventually cross the nuclear uranium enrichment threshold.
He qualified that "having a significant quantity [crossing the uranium enrichment threshold] does not mean having a bomb," but twice said "this idea of crossing the line, it's going to happen. They are very close," and "it cannot be avoided."
Questioned further if this meant the situation could not be salvaged, Grossi backtracked some and said "Iran can stop, through negotiations, or they themselves can decide to slow down" unilaterally.
Even after crossing the uranium weaponization threshold, which he said Tehran could do very quickly, it would need to master detonation and delivery issues which could take six months to two years, before being able to fire a nuclear weapon on a missile.
Explaining the Islamic Republic's failure to address its past nuclear violations, he said it had continued its refusal to provide answers about uranium traces found at three undeclared nuclear sites.
Read More: The Jerusalem Post