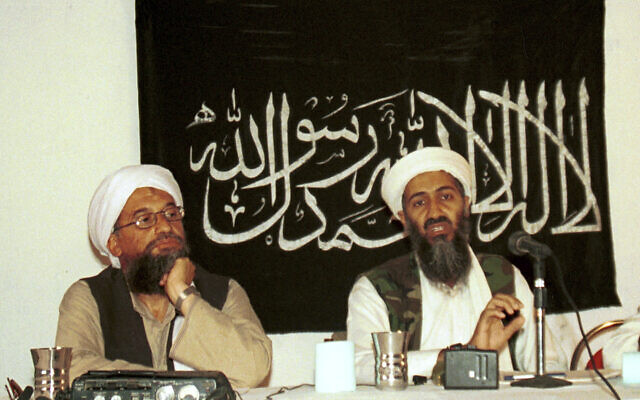 In The News
Terrorism
Iran-based trainer of 9/11 hijackers Sayf al-'Adl believed to be new al-Qaeda chief
UN experts say the predominant view among member nations is that the leadership of al-Qaeda has passed to Sayf al-'Adl, who was responsible for Osama bin Laden's security and trained some of the hijackers involved in the 9/11 attack on the US.
The panel of experts said in a report to the UN Security Council circulated Monday that no announcement has been made of Sayf al-'Adl replacing Ayman al-Zawahri, who was killed by a US drone strike in Kabul last August.
"But in discussions in November and December many UN member states took the view that Sayf al-'Adl is already operating as the de facto and uncontested leader of the group," the report said.
Assessments vary as to why al-'Adl's leadership hasn't been declared, it said.
Some countries feel that al-Zawahri's presence in Kabul embarrassed the country's Taliban rulers who are seeking legitimacy "and that al-Qaeda chose not to exacerbate this by acknowledging the death," the experts said.
Read More: Times of Israel