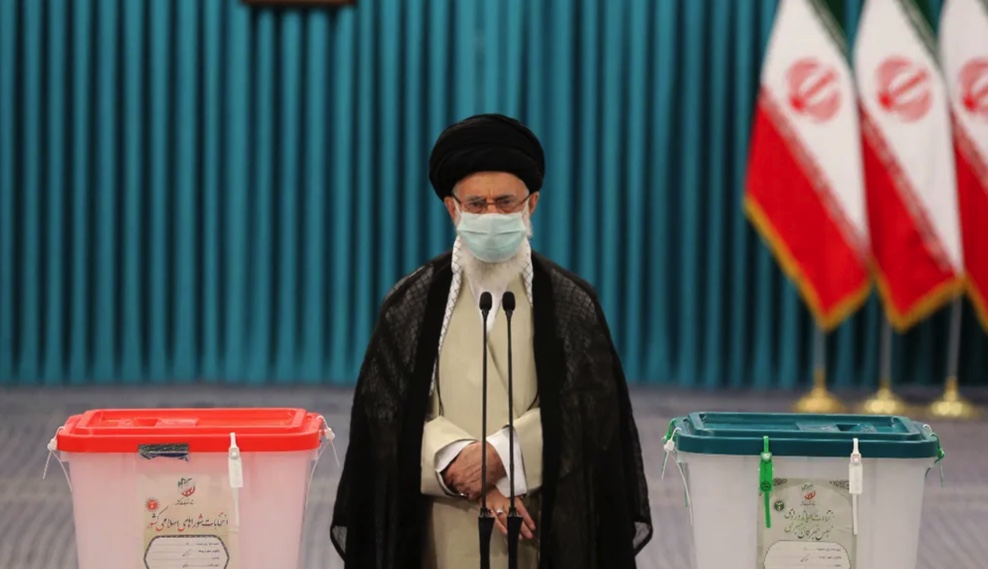 In The News
Iran bans newspaper blaming Supreme Leader for poverty
Iran's judicial authorities allegedly banned a newspaper for publishing a graphic that appeared to show Supreme Leader Ayatollah Ali Khamenei drawing the poverty line.
The daily newspaper Kelid was shut down after it published a front-page article titled "Millions of Iranians Living under Poverty Line," according to the semi official Mehr news agency.
A graphic shows a person's left hand holding a pen and drawing a red line across the page, resembling an image of Khamenei writing on a piece of paper.
Khamenei's right hand was paralyzed in a 1981 bombing.
State-run IRNA news agency acknowledged that Kelid was shut down, but didn't give an explanation for the reason, according to the Associated Press.
Kelid could not respond to a request for comment Monday by AP, and their website was taken offline.
Iran's economy has been under increased pressure since former president Donald Trump withdrew from Tehran's nuclear deal in 2018, instead place strangling sanctions on the country.
Read More: i24 News