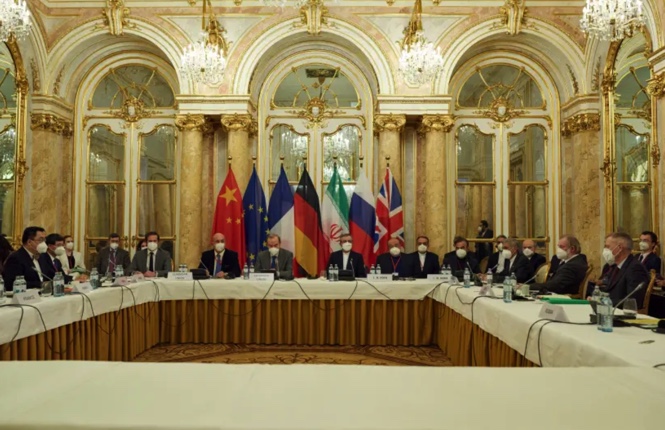 In The News
Iran backtracks on previous months of nuclear talks
Everything previously discussed in talks for Iran and the US to return to the 2015 nuclear deal is still negotiable, Iran's top negotiator Ali Bagheri said on Tuesday, as the revived talks went into their second day.
The remarks contradict EU negotiator Enrique Mora's report at the close of negotiations on Monday, that they were building upon agreements reached in the first six rounds of talks in April-June of this year.
"Drafts are subject to negotiation," Bagheri told Iranian state media. "Therefore, nothing is agreed on unless everything has been agreed on. On that basis, all discussions that took place in the six rounds are summarized and are subject to negotiations. This was admitted by all parties in today's meeting as well."
Iranian officials continued to maintain that the talks are about lifting US sanctions, as opposed to their country's nuclear program, even though the Joint Comprehensive Plan of Action, as the 2015 deal was called, limited uranium enrichment in addition to gradually lifting sanctions.
Russia's Ambassador to International Institutions in Vienna Mikhail Ulyanov said that the US reaffirmed that it was willing to lift all post-JCPOA sanctions if Iran returns to full compliance with the agreement.