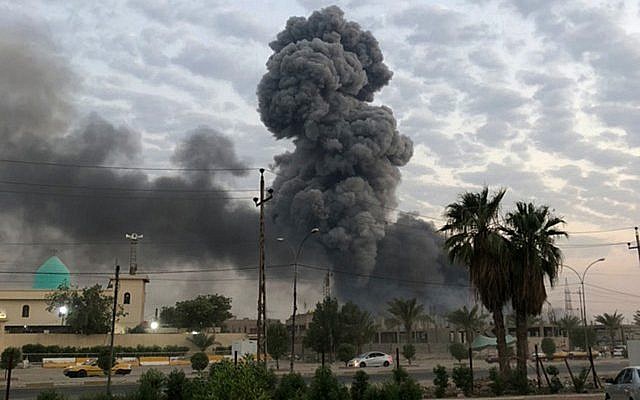 Iran
Iran-backed militia walks back accusation that Israel, US behind Iraq strikes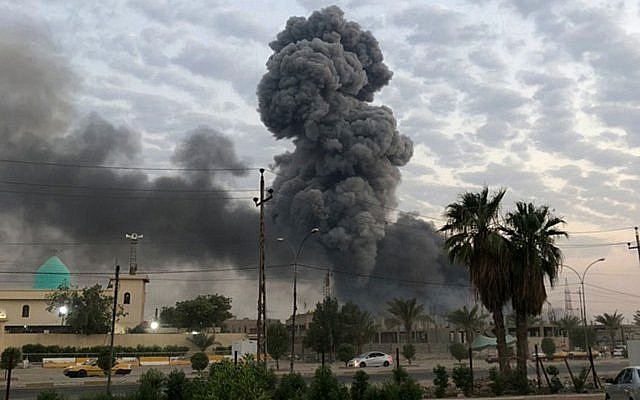 BAGHDAD, Iraq — The head of Iraq's paramilitary Shiite forces, supported by Iran, appeared Thursday to walk back a statement made by his deputy, who blamed Israeli drones and said the US was responsible for a series of attacks on bases run by the militia.
Faleh al-Fayyadh said that the Wednesday statement by his deputy, Abu Mahdi al-Muhandis, didn't represent the view of the mainly Shiite paramilitary group known as Popular Mobilization Forces — or that of the Iraqi government.
Al-Fayyadh's statement alleged the attacks on the bases over the past weeks "were the result of an act organized by a foreign side," without naming that side.
The statement highlighted divisions within the Popular Mobilization Forces, which is mostly run by the deputy, al-Muhandis, a military commander known for his anti-American sentiments.
The rare statement by al-Muhandis had said the group had accurate information showing the US brought in four Israeli drones this year to work as part of the US fleet in Iraq and target militia positions in Iraq.
"We announce that the United States is ultimately responsible for what happened and we will hold it responsible for what will happen as of today. We have no choice but to defend ourselves and our bases with the weapons at our disposal," said the statement.
Read More: The Times of Israel