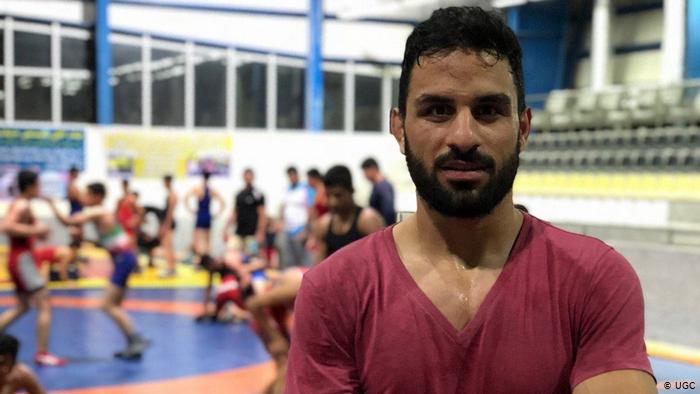 Iran
Iran Arrests Father And Brother Of Executed Wrestler While Cleaning Grave
12/17/2020
Iranian regime intelligence agents arrested the brother and father of Navid Afkari, the champion Greco-Roman wrestler who was illegally executed by the regime in September for his participation in a protest against the clerical system of Supreme Leader Ali Khamenei.
According to a Thursday report on the website of IranWire, "A source told IranWire that Hossein Afkari and his son Hamid were cleaning the area around Navid's grave when they were detained on the morning of December 17 and taken to an undisclosed location."
Iran's regime sentenced Navid's brothers Vahid and Habib to 56 years and six months in prison, and 24 years and three months in prison respectively. Both brothers are also slated to receive 74 lashes.
IranWire's report based on its source said that "the family had not been allowed to visit the cemetery or care for the headstone and the area around the grave. But the father and son had gone to the cemetery to tidy the unkempt area around the grave, which had not been prepared for the tombstone to be positioned."
The online website added that "The eyewitness said the arrest was carried out without any clashes or confrontations. The father and his son slowly accompanied the officers and left the cemetery with them."
The Iranian authorities did not provide a reason for the arrest of Hossein and Hamid.
Read More: Jerusalem Post