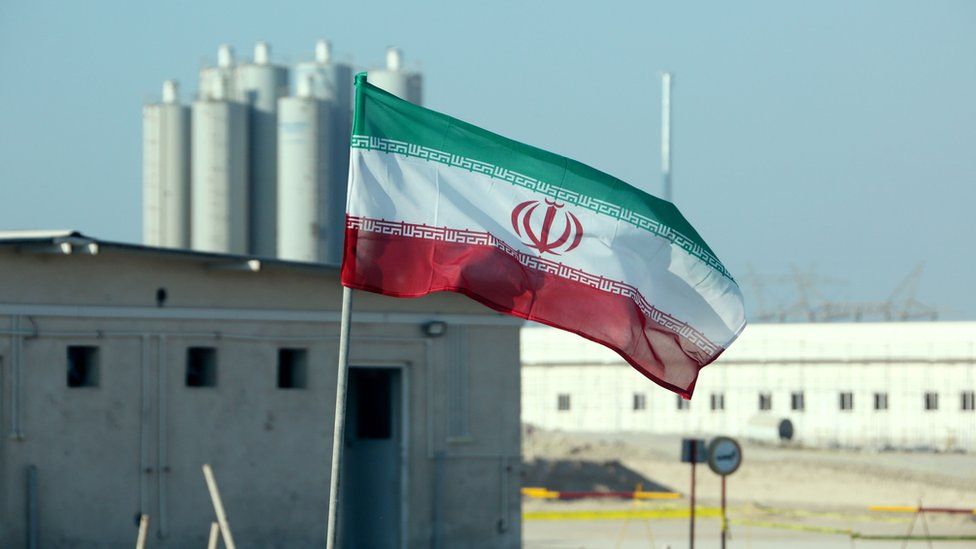 In The News
Iran announces it has successfully enriched uranium to 60% purity
04/16/2021
Tehran announced on Friday morning that it has successfully enriched uranium to 60% purity, according to a senior Iranian lawmaker.
Tehran's Parliament Speaker Mohammad Baqer Ghalibaf confirmed the development in a tweet, praising the country's nuclear scientists for the achievement.
"I am proud to announce that at 00:40 last night, and on the night of the pilgrimage of Sayyid al-Shuhada, young and pious Iranian scientists were able to obtain a product of 60% enriched uranium," the post reads.
Iran said Thursday it would begin enriching uranium to 60% purity after a mysterious explosion knocked out the electrical system at the Natanz nuclear facility in an alleged act of sabotage the Islamic Republic blames on Israel.
Earlier this week, US Secretary of State Antony Blinken warned that Iran's goal of enriching its uranium would be a "provocative" act that may complicate Washington's desire to revive the Joint Comprehensive Plan of Action, or JCPOA, amid talks with world powers in Vienna.
"We take very seriously its provocative announcement of an intent to begin enriching uranium at 60 percent," Blinken said at a news conference outside of NATO's Brussels headquarters.
For weapons-grade uranium, Iran must enrich the material to 90 percent, with Tehran's announcement meaning it is one step closer to a nuclear weapon.
The 2015 agreement limits Iran's nuclear activity for uplifting sanctions, but Iran has geared up its nuclear production recently.
Read More: I24