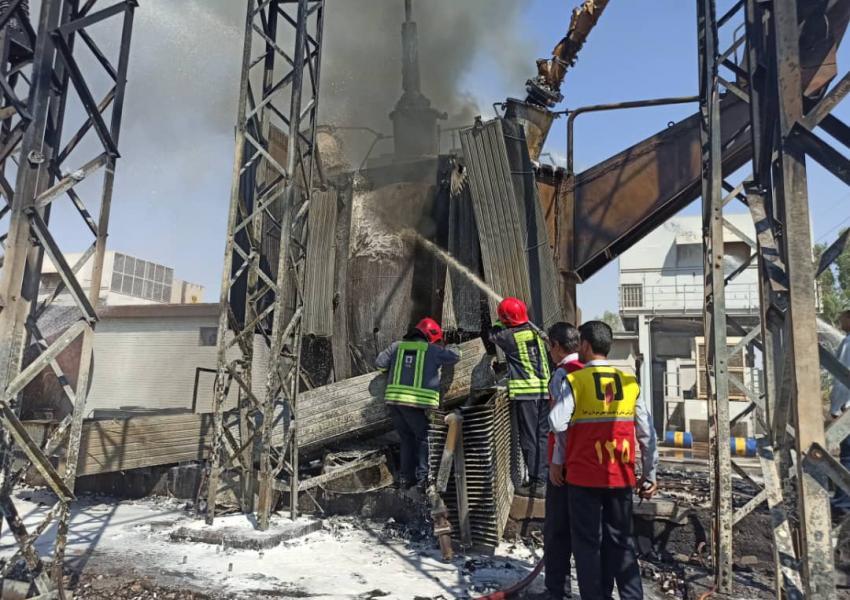 Iran
Iran Admits Fire at Natanz Nuclear Site Set Back Its Centrifuge Program
Iran admitted Sunday that its Natanz nuclear facility had incurred "considerable" damage from a mysterious fire last week that ravaged a building at the site, as satellite pictures appeared to show widespread devastation at the sensitive facility.
Iran had sought to downplay the damage from the blaze, though analysts said it had likely destroyed an aboveground lab being used to prepare advanced centrifuges before they were installed underground.
"We first learned that, fortunately, there were no casualties as a result of the incident, but financial damages incurred to the site due to incident were considerable," said Iran's atomic agency spokesman Behrouz Kamalvandi.
He confirmed that the damaged building was a centrifuge assembly center and not an "industrial shed," as earlier claimed.
"More advanced centrifuge machines were intended to be built there," he said, adding that the damage would "possibly cause a delay in development and production of advanced centrifuge machines in the medium term."
Authorities have pinpointed the source of the fire, but are withholding the information for national security reasons, he said.
The building was first constructed in 2013 for the development of advanced centrifuges, though work was halted there in 2015 under the nuclear deal with world powers, he added.
When the US withdrew from the nuclear deal, the work there was renewed, Kamalvandi said.
Read More: Times of Israel