Israeli Technology
Intel to equip NFL stadiums with Israel-made replay technology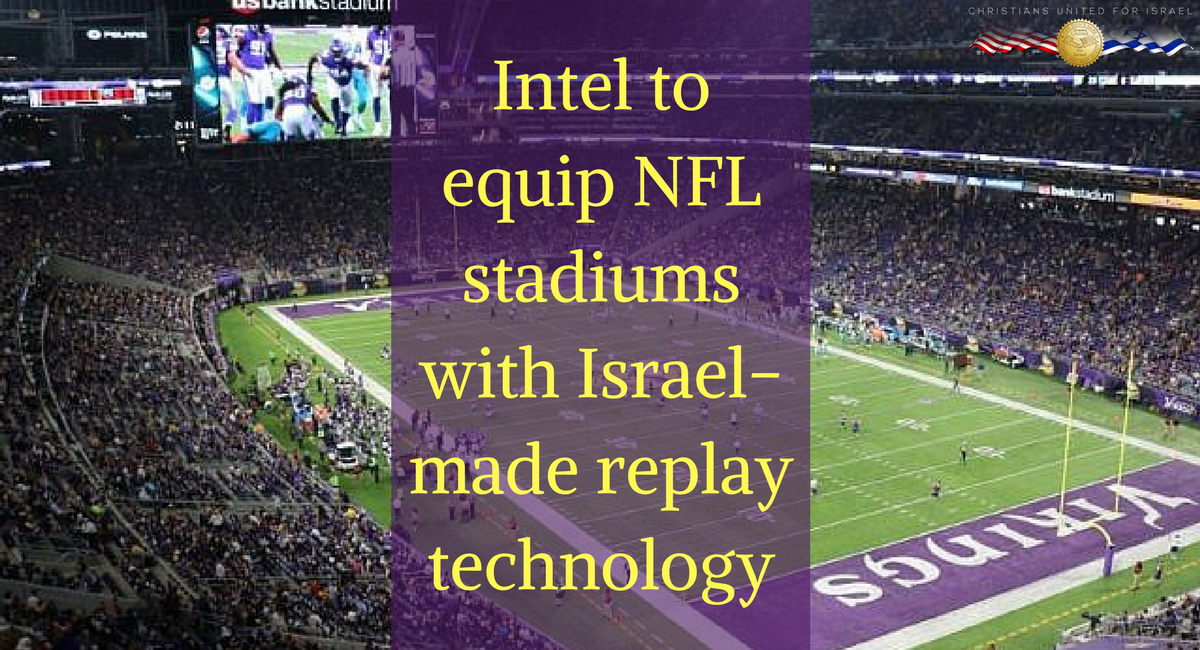 US chip giant Intel Corp. said Thursday it has outfitted eight National Football League stadiums in the US with high-definition cameras that will allow fans to see the game from every angle and create 360-degree highlights for a more action-packed experience.
The cameras — which are ready for the 2017 season — are equipped with Intel's "freeD" technology that was developed by Israeli startup Replay Technologies, founded in 2011 and which Intel bought last year.
The eight stadiums that have been newly equipped with the technology are those of the Arizona Cardinals, Carolina Panthers, Cleveland Browns, Indianapolis Colts, Kansas City Chiefs, Minnesota Vikings, New England Patriots and the Washington Redskins, Intel said in a statement.
These stadiums will join the home stadiums of the Baltimore Ravens, Houston Texans and San Francisco 49ers that have already installed the Intel technology.
The freeD system allows broadcasters to freeze video, rotate the angle of view and zoom in on the action. It has been used in other sporting events, including the NBA and Olympic Games.
For games at freeD technology-enabled stadiums, fans will be able to access and share the highlights via NFL.com, the NFL Mobile app and the NFL YouTube channel, and across NFL team digital offerings, the statement said. Fans will also be able to view the enhanced replays in the stadiums itself, for closer views of the action on the field.
Read More: Times of Israel