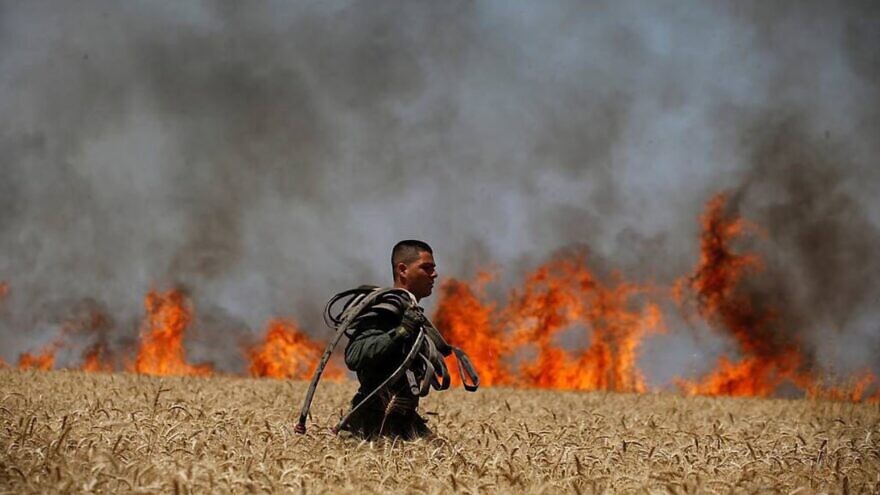 Hamas
Incendiary Balloons Plague Israeli land Near Gaza Border, Sparking New Fires
Footage showing the aftermath of an incendiary-balloon attack from Gaza on the fields of Kibbutz Nir Oz has emerged, as local volunteer and professional firefighters have been rushing to put out at least four spot fires in the Eshkol Region in the past 48 hours.
Eshkol Council Security Officer Ilan Isaacson said local volunteers stepped in to provide assistance while professional firefighters were called to blazes in other locations.
"We are grateful for the specialized, critical-response fire wagons that allow us to support the professional firefighters," he said. "The smaller size of our equipment enables us to access areas where larger firetrucks cannot go, like in the fields and near creeks."
Although the smaller wagons—provided by the Jewish National Fund-USA—hold less water than the municipality's larger firetrucks, they allow volunteers to fight multiple fires at once.