Hamas
In ultimatum, Hamas tells Israelis to ease blockade or face renewed violence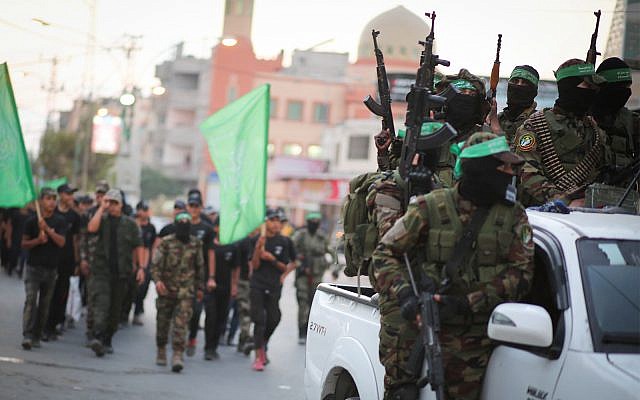 Hamas has reportedly issued a direct threat to escalate the violence along the Gaza-Israel border if Israel hinders the entry of Qatari cash into the Gaza Strip and fails to increase the supply of electricity.
The threat, published in the Lebanese newspaper Al-Akhbar on Tuesday morning, follows outbursts of violence and tension along the border over recent weekends, and repeated warnings by Hamas and other Gazan terror groups that the blockaded Palestinian enclave was on the verge of an "explosion."
"The factions have given the interlocutors a direct threat [to pass along to Israel]: If the enemy does not implement the understandings, allowing entry of the Qatari funds and increasing the quantity of electricity by this weekend, they will move to escalate on the ground," an unnamed Hamas source told the newspaper.
Hamas has sought to distance itself from a series of cross-border attacks over the past month, painting the perpetrators as young lone-wolf Palestinian attackers exasperated by the humanitarian situation in the enclave. On Monday, Hamas leaders expressed concerns that popular anger could snowball into another war with Israel.
Gaza has faced severe electricity shortages under a joint Israeli-Egyptian blockade, which grew more severe after 2014, when an Egyptian crackdown against Hamas all but sealed the enclave's border with the Sinai Peninsula.
Read More: The Times of Israel