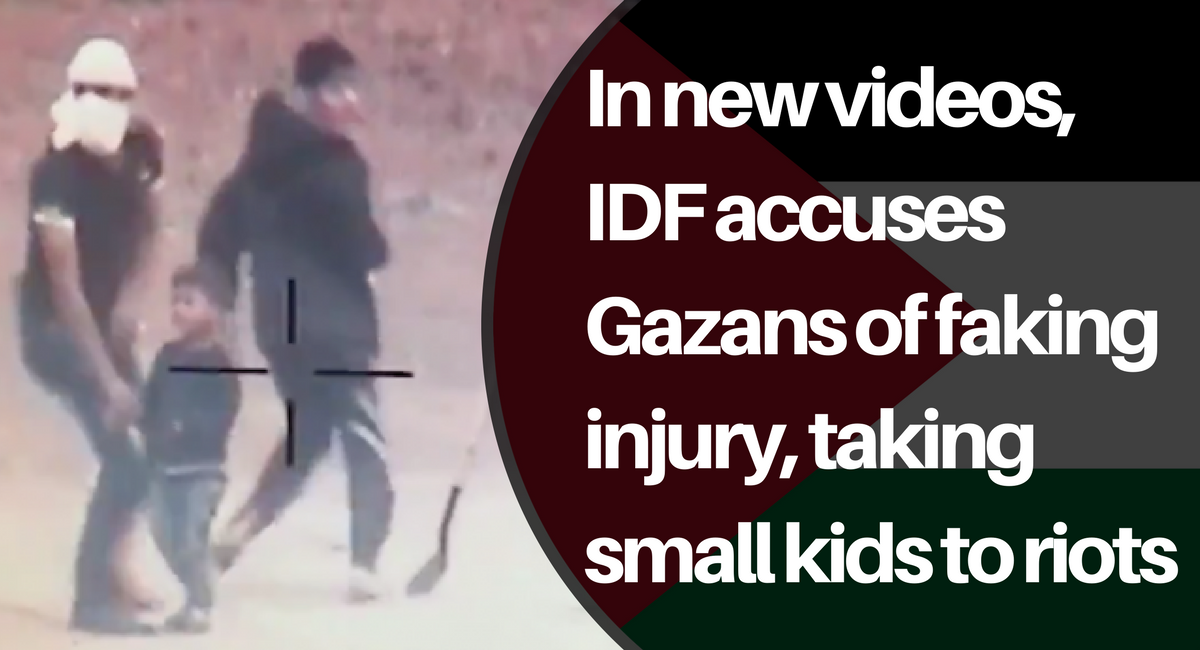 Hamas
In new videos, IDF accuses Gazans of faking injury, taking small kids to riots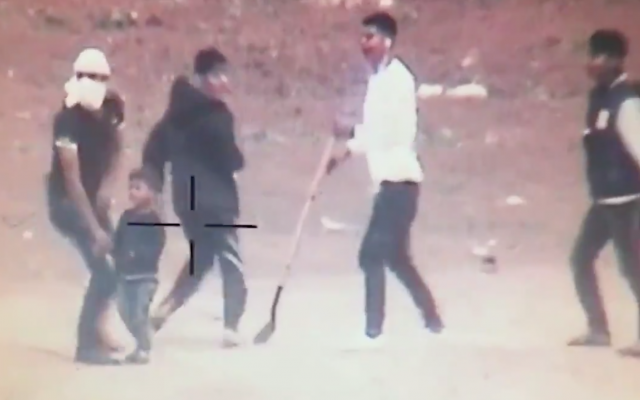 The Israeli army on Saturday night published video clips from demonstrations by Gazans at the border which it said showed protesters faking injury in order to manipulate world opinion, and using young children at the forefront of border riots.
In one clip released by the IDF, Gazan youths are shown rushing a seemingly injured youth toward safety on a stretcher through clouds of smoke and dust. Toward the end of the clip, however, the youth appears to fall off or get off the stretcher, and then gets to his feet, now seeming quite unharmed.
"Throughout Hamas's activity, fake injuries and the exploitation of women and children are rampant," the IDF said in a tweet.
"This was all intended to disguise terror activity, including hurling explosives & grenades, attempted infiltrations, & burning Israeli land."
In a second clip, very young children are seen at the protests, rolling tires, and standing close to older Palestinian youths; the IDF alleges that Gazans are deliberately placing young kids near to rioters, as human shields.
Border riots continued at the weekend for a sixth week.
During riots on Friday evening, dozens of Palestinians broke into the Gaza side of the Kerem Shalom border crossing between Israel and the Hamas-run Strip, setting fire to the gas pipeline that supplies fuel to the Strip, the army said.
The Gazans, who did not break through to the Israeli side of the border, vandalized their own supply infrastructure, Israeli military officials said.
In another incident elsewhere along the border, around 15 people broke through the border to the Israeli side of the security fence. The Gazans celebrated, and one wearing a Guy Fawkes mask and brandishing a butcher's knife jumped up and down while crying "Allahu Akbar."
After a short time the protesters were spotted by Israeli troops, and ran back into Gaza.
The army said in a statement that the Gazans were identified by soldiers monitoring the border and a patrol was dispatched to the scene. Soldiers fired tear gas at the infiltrators and forced them back over the border.
Gazans have been holding weeks of protest at the Gaza-Israel border, encouraged by the Hamas terror group, which rules the Strip, and whose leaders say the ultimate goal of the protests is to erase the border and "liberate Palestine."
Read More: Times Of Israel