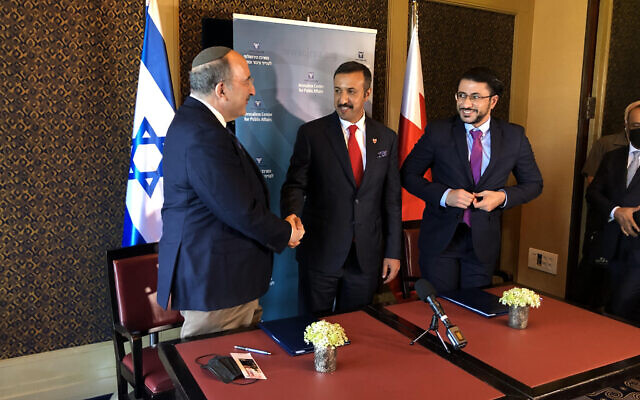 In Israel, top Bahrain diplomat says Iran nuke deal fueled violence, chaos
Visiting Israel on Sunday, a senior Bahraini diplomat blasted the 2015 Iran nuclear deal, saying that it had fueled violence and unrest across the region and caused the death of innocents.
"What did it leave us with?" Sheikh Abdullah bin Ahmad al Khalifa, Bahrain's Undersecretary for International Relations, said of the accord at a press briefing at the King David Hotel in Jerusalem. "More crises and more chaos in the region."
Khalifa said Bahrain had hoped the accord, known officially as the Joint Comprehensive Plan of Action (JCPOA), "would open up a new page for Iran and the region.
"But on the contrary, it has fueled crises across the Middle East. It has increased the number of refugees that have fled into Europe. It has caused more instigation of extremism and hatred in many different regions across the Middle East."
Khalifa spoke during a four-day visit to Israel during which he will meet the president, prime minister and foreign minister.
Read More: Times of Israel