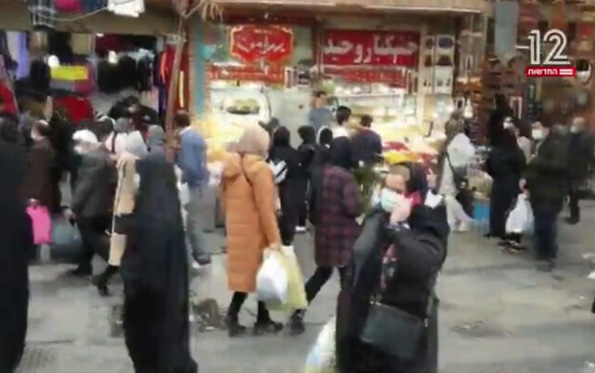 In The News
In first, undercover cameraman documents life in Tehran for Israeli television
An Iranian dissident has filmed a series of reports from Tehran for Israeli television, depicting the country's cratering economy, frustrated residents, drug abuse and prostitution.
Channel 12 said the first report in the series, broadcast on Sunday, marked the first time cameras working for Israeli television had operated in Iran since the ayatollahs took power in 1979.
The dissident said he took the risk of walking around the capital Tehran with the camera, usually hidden, to document daily life, out of a feeling of "revenge" against the regime.
His identity was kept secret for his safety, and the people he interviewed had their faces blurred and voices disguised to prevent identification.
"To our sorrow, we don't have independence here, there's no freedom, no democracy and no normal life. There is dictatorship, theft and crime. I know what I'm doing, and it's definitely very dangerous," the cameraman said.
"A satisfied belly cannot understand a hungry one. The leaders live well in their ivory towers, but we here are the living dead. A person dies once and gets buried, but we are dying every day here," another resident said.
Traffic and air pollution are other leading concerns for most Tehran residents, the report said.
Read More: Times of Israel