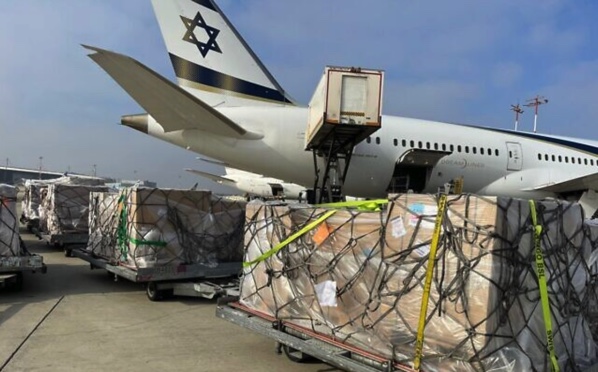 In The News
In first, Israel sends 2,000 helmets, 500 flak jackets to Ukraine
In a further sign of its shifting stance on the Russian invasion of Ukraine, Israel on Wednesday sent Ukraine helmets and flak jackets that the Defense Ministry said will be given to rescue forces and civilian organizations.
In a statement, the ministry said it was shipping 2,000 helmets and 500 flak jackets — the first sent by the Jewish state since the Russian invasion began.
Since Russia invaded Ukraine on February 24, Jerusalem has tried to preserve its ties with Moscow and has until recently refused to send defensive equipment to Ukraine — instead sending over some 100 tons of humanitarian aid as well as setting up a field hospital in western Ukraine for six weeks.
However, the attempt to maintain a neutral stance has appeared to shift somewhat in recent weeks. Jerusalem agreed last month to send the helmets and flak jackets to emergency workers in Ukraine and explicitly accused Russia of war crimes as scenes of atrocities have emerged in towns and cities across the country.
Read More: Times of Israel