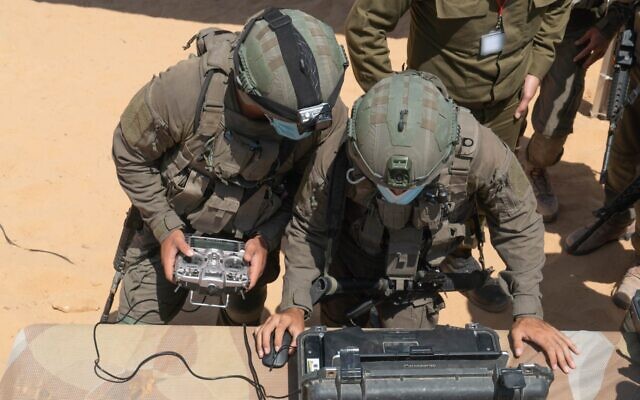 Israel Defense Force (IDF)
In First Drill, IDF's Ghost Unit Tests Out New Tactics with Jets, Tanks and Robots
The Israel Defense Forces new multidisciplinary Ghost Unit completed its first major exercise on Thursday, testing a variety of new fighting techniques including a method of having ground troops identify targets for fighter jets, the military said.
The Ghost Unit was created earlier this year as part of the IDF's multiyear Momentum Plan and is meant to develop and test new combat tactics. Unlike more homogeneous combat units in the IDF, the Ghost Unit is made up of a wide range of capabilities from various branches of the military: infantry troops, fighter jets, attack helicopters, tanks, combat engineering, drones, K-9s and robotics.
Over the past few weeks, the unit held its first major exercise. The recently formed detachment is specifically tasked with improving the IDF's ability to quickly find and destroy enemy targets and fighters, as part of a general understanding in the military that regardless of the outcome, any conflict that drags on for too long will be considered a loss.
"This drill represents a significant milestone in the process of making the unit operational and demonstrates advancement in the development of innovative capabilities and fighting techniques, along with the integration of ground forces, air power, intelligence and telecommunications," said Brig. Gen. Yaron Finkelman, head of the 98th Paratroopers Division, which contains the Ghost Unit.
Read More: Times of Israel