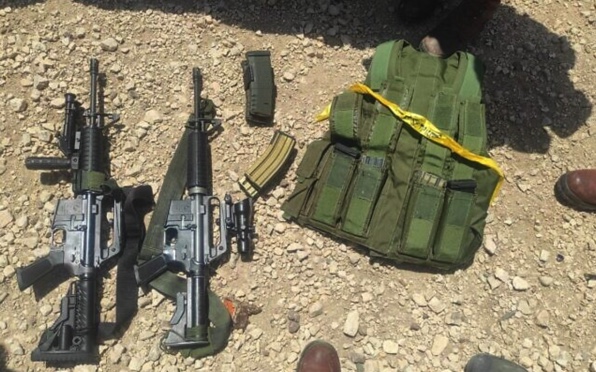 In The News
In daytime raid, IDF clashes with Palestinian gunmen near Jenin refugee camp
Israeli troops clashed with Palestinian gunmen by the Jenin refugee camp in the northern West Bank on Tuesday morning, in an unusual morning raid in the volatile area.
Palestinian media reports said that Israeli troops were raiding the refugee camp itself. The Israeli army said soldiers were operating in Wadi Burqin, close to the refugee camp entrance.
Gunshots could be heard in footage from the area. According to local media, Israeli soldiers surrounded the home of a wanted Palestinian in order to arrest him.
The Palestinian, identified as Mohammad al-Tubasi, refused to turn himself in. Troops fired anti-tank shells at his home, part of a military tactic known as a "pressure cooker." In photos circulated on social media, al-Tubasi can be seen wearing the uniform of the Palestinian Authority's Preventative Security corps.
The military said troops detained a suspect involved in terror activities, without elaborating on his identity, adding that two M16 rifles and a military vest were seized at his home.
Read More: Times of Israel