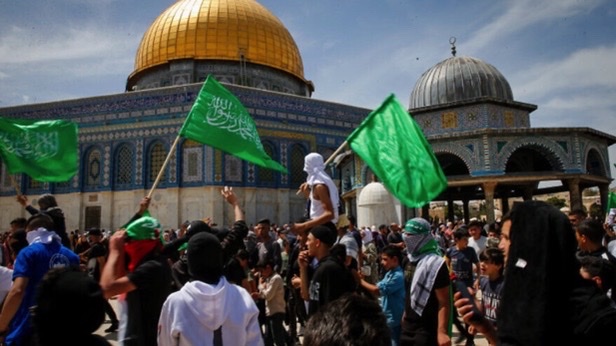 In The News
In change of policy, Hamas claims deadly attack that killed Israeli guard
Hamas claimed responsibility on Monday evening for a shooting that left an Israeli security guard dead at the entrance to the city of Ariel in Judea and Samaria last week. The terrorist group said the attack was retaliation for Israeli actions on the Temple Mount in Jerusalem.
It was the first time since 2018 that Hamas has claimed an attack targeting Israelis in Judea and Samaria.
Friday evening's attack was the latest in a long string of violent incidents in recent weeks. Tensions have mounted after deadly attacks on Israelis by Palestinian terrorists and clashes between Palestinian rioters and Israeli police on the Temple Mount.
"This is an episode in a series of responses by [the Izzadin] al-Qassam Brigades [the armed wing of Hamas] to the aggression on Al-Aqsa Mosque," the terror group said in a statement.
"The fighters of the al-Qassam Brigades in the West Bank still have the 'sword of Jerusalem' drawn for all Palestinian fighters everywhere," the statement continued, referring to the 11 days of fighting between Israel and Gaza-based terror groups that erupted in May 2021. The conflict, called "Operation Guardian of the Walls" by Israel, was dubbed "Sword of Jerusalem" by Hamas.
Read More: JNS