Antisemitism
In Belarus, anti-Semitism erupts when Jews open eatery near Stalin-era gravesite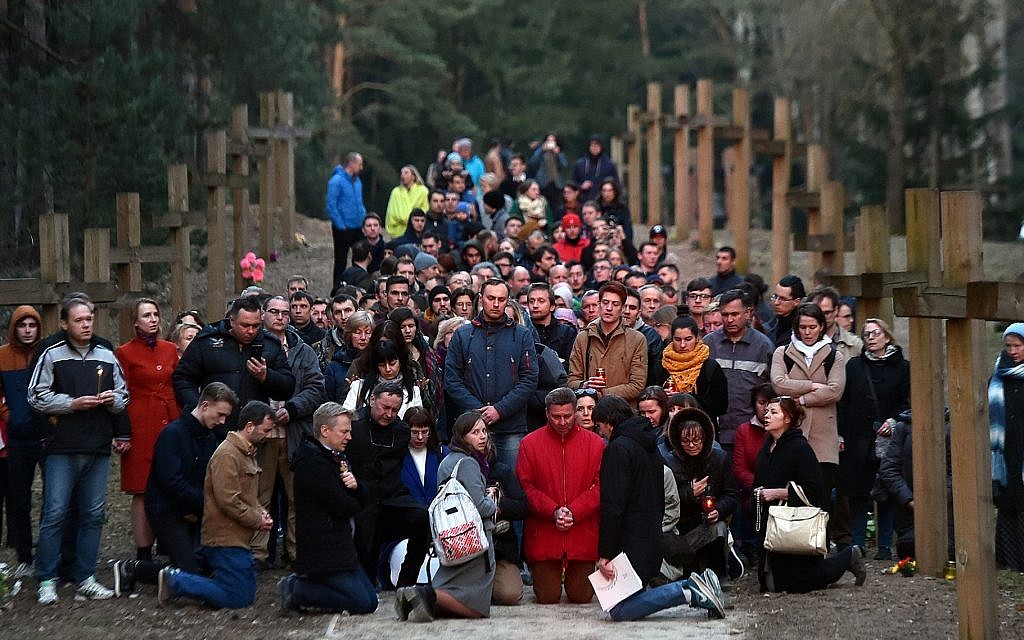 MINSK, Belarus (JTA) — The new roadside restaurant near gas station No. 65 here looks more like an army base than a fancy eatery.
Surrounded by a tall fence with surveillance cameras, its only gate has two uniformed guards. They interview and then keep a watchful eye on drivers who enter the large parking lot of "Let's Go Eat," the cheerfully named restaurant that opened last year.
These are just some of the precautions taken by the Jewish owners of this restaurant and amusement complex amid violent protests and anti-Semitic rhetoric over their business's proximity to Kuropaty Forest, a 1930s killing site of thousands of suspected opponents of Joseph Stalin.
The fact that some of the owners are Jews has complicated a conflict that is shaping up to be a major challenge to this nation's authoritarian government led by President Alexander Lukashenko, who is often called Europe's last dictator.
But for local Jews, it is also an inconvenient reversal of roles in which prominent members of their community are accused of desecrating the graves of non-Jewish murder victims. Non-Jewish contractors and officials are regularly accused of desecrating the many Jewish places of burial that dot the region.
Read More: Times of Israel