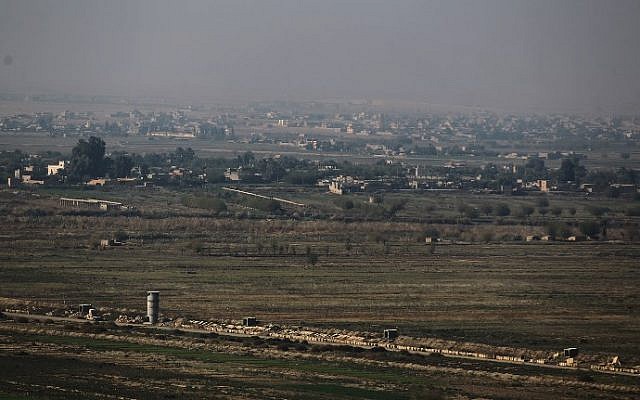 In The News
Syria
In 3rd attack in hours, aircraft said to strike Iranian truck on Syria-Iraq border
Unverified media reports claimed Monday that unidentified aircraft struck a truck near the Syria-Iraq border, hours after a similar strike was reported overnight Sunday and a separate attack in the morning hours.
The Syrian opposition online outlet Naher Media said the truck that was hit in the city of Abu Kamal was loaded with weapons and ammunition destined for Iranian militias. The claim could not be independently verified.
According to the Britain-based Syrian Observatory for Human Rights, an opposition war monitor with questionable veracity and unclear funding, one person was killed in the attack Monday afternoon, bringing the toll of the three recent attacks in the area to 11.
Read More: Times of Israel