Israeli Technology
Immunotherapy Initiative Launched in Israel to Combat Cancer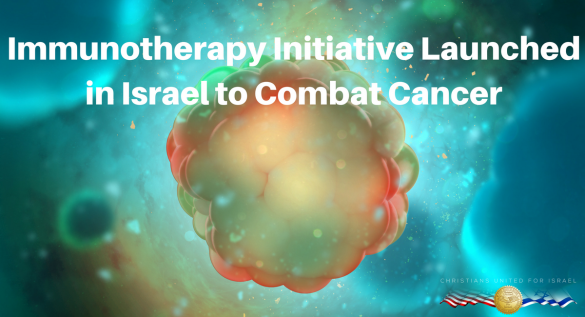 The Cancer Research Institute, the world's largest nonprofits dedicated to cancer research, is partnering with the Israel Cancer Research Fund (ICRF), the largest charitable organization dedicated to cancer research in the Jewish state, to launch a new initiative to fund and promote research in immunotherapy cancer treatment.
The initiative, called The Immunotherapy Promise, will be dedicated to identifying and funding the most promising cancer immunotherapy research being conducted in Israel, a world leader in cancer research. The initiative is expected to fund four, two-year immunotherapy projects in Israel, with additional grants made as funds are secured.
First approved in the late 1980s, immunotherapy — which boosts the body's own immune system to detect and eliminate cancer cells — has emerged in recent years as an effective cancer treatment in clinical trials. To date, it has proven effective in treating patients suffering from bladder, head and neck, kidney, and lung cancers as well as leukemia, lymphoma and melanoma. Clinical trials are underway to use immunotherapy to treat more than 25 other types of cancer.
"Perhaps no area of cancer research has shown more promise in recent years than immunotherapy," said ICRF President Rob Densen.
Read More: Algeminer