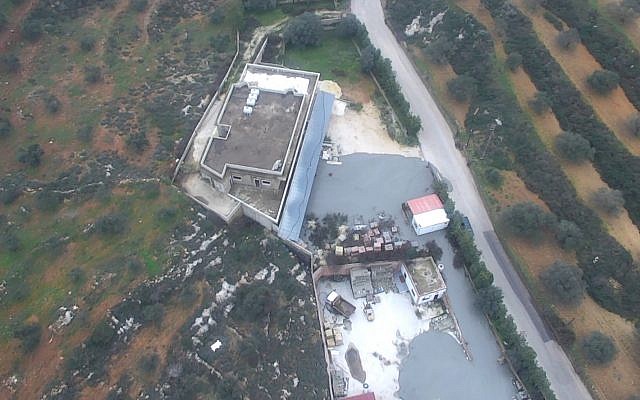 Israel Defense Force (IDF)
IDF: With explosives and 'liquid,' cross-border tunnels from Kafr Kila destroyed
The IDF on Thursday said it had destroyed all of the attack tunnels dug by Hezbollah from the southern Lebanese village of Kafr Kila into the northern Israeli border town of Metulla.
The army released photos and video footage that it said proved "without a doubt" that the tunnels were dug from Lebanon into Israel. It also revealed some of its methods to seal the passages — including pumping an unspecified, impenetrable "liquid " into the tunnels, which, in some cases, gave away the location of the tunnels' openings in civilian areas of southern Lebanon.
While it had finished its detection of tunnels from Kafr Kila, the IDF clarified that the broader Northern Shield Operation  — which entered its 23rd day on Thursday — to locate and eliminate additional underground passages dug from other southern Lebanese villages was ongoing.
In a phone briefing to reporters, IDF Spokesperson Lt. Col. Jonathan Conricus estimated that the army still needed an additional "few weeks" to complete the operation to destroy the Hezbollah-dug tunnels.
Conricus detailed the two methods the army has been using to neutralize the underground passages: the use of explosives to blow them up — blasts that have been documented in footage the army has distributed to the media — and the pumping of fluid into the tunnels that renders them impenetrable.
Conricus said the army has been able to pinpoint the origin points of the tunnels when the fluid seeped through to the openings on the Lebanese side.
"This fact points to Hezbollah's use of civilian structures in the heart of built-up areas in southern Lebanon, endangering its citizens as human shields in grave violation of [UN Security Council] Resolution 1701," the army said, referring to the UN measure ending the 2006 Lebanon War.
Read More: Times of Israel