US-Israel Relationship
IDF, US troops get ready for drill to simulate massive missile attack on Israel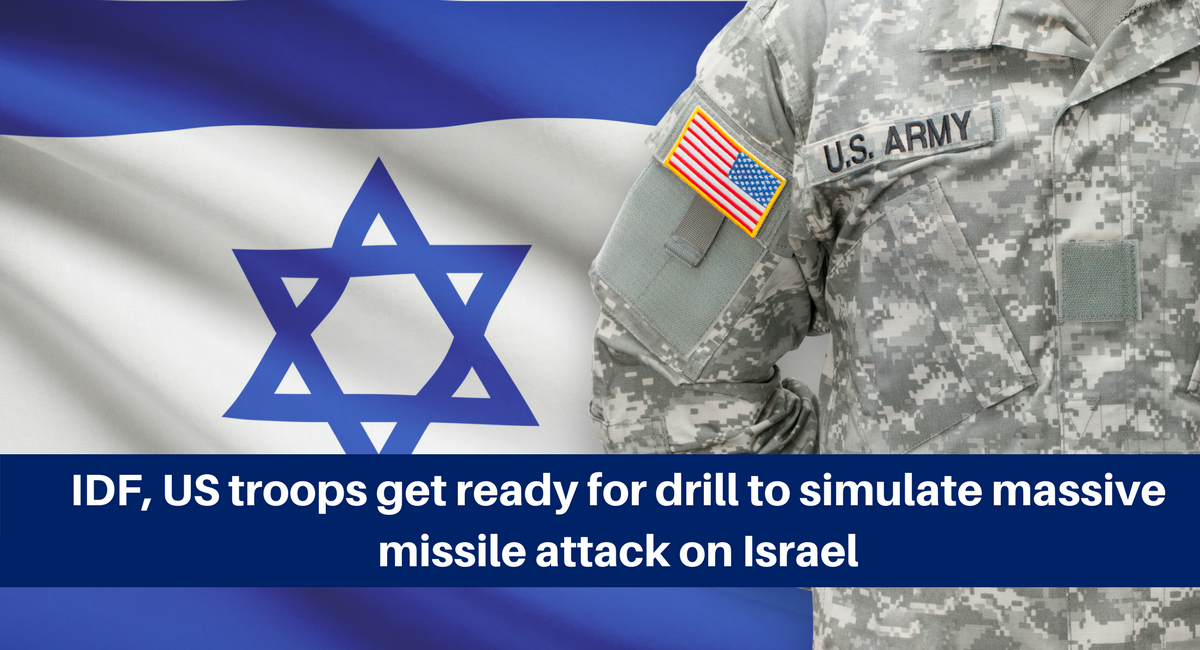 The Israeli military on Thursday began its final preparations for a major air defense exercise with the United States, which is set to kick off at the beginning of next month, the army said.
While the Juniper Cobra exercise, which was first held in 2001, is scheduled every two years, it comes at a time of growing tension between Israel and Iran and the Iranian proxy Hezbollah. This year's exercise simulates a massive ballistic missile attack against Israel and is also meant to improve ties between the two armies.
Get The Times of Israel's Daily Edition by email and never miss our top stories Free Sign Up
The exercise will largely be performed through advanced computer simulations, though it will also include some real-world activities.
In total, some 4,500 soldiers from the two militaries will take part in the exercise — 2,500 of them from the United States' European Command (US EUCOM) and 2,000 from the Israel Defense Forces. This is a substantial increase from the 2016 exercise, in which some 3,200 soldiers took part.
The Juniper Cobra exercise is scheduled to begin on March 4 and will formally run until March 15, though some American troops will stay in Israel and continue training with the IDF until the end of the month, the army said.
The threat from ballistic and guided missiles is one of the most significant threats facing Israel, and Israeli officials say it is growing.
The Iran-backed, Lebanese Hezbollah terrorist organization is suspected of maintaining a stockpile of some 150,000 missiles, which it could rain down on Israel at a rate of over 1,000 missiles a day in a future war.
Last weekend, Prime Minister Benjamin Netanyahu also revealed to the Munich Security Conference that Iran was looking to outfit the group with superior, precision-guided missiles, capable of hitting a target with an accuracy of a few dozen meters.
Iran too has an advanced ballistic missile program.
In Gaza, both the Hamas and Palestinian Islamic Jihad groups are believed to each have their own arsenals containing upwards of 10,000 rockets and mortars, though of an inferior quality, owing to the blockade of the coastal enclave enforced by both Israel and Egypt.
The air defense drill will take place a few short weeks after Israeli aircraft squared off against an Iranian drone and Syria's air defense systems, though the IDF stresses that the biennial Juniper Cobra was planned long in advance and is not connected to any particular event.
Read More: Times of Israel