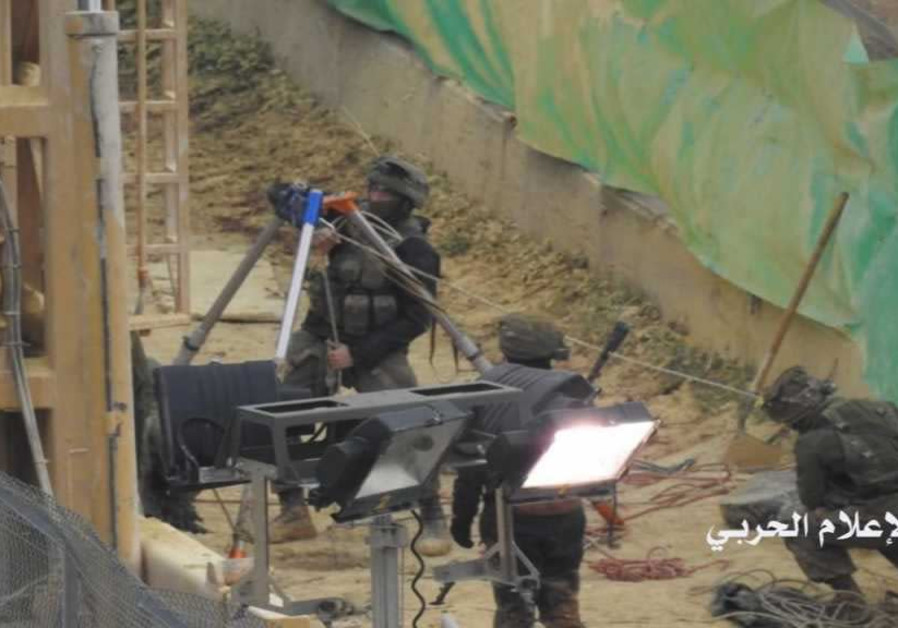 Hezbollah
IDF unearths third tunnel, Hezbollah releases photos of operation
Israel's military announced that a third Hezbollah tunnel was unearthed on Tuesday, just hours after dozens of close-up pictures and videos of IDF troops taking part in Operation Northern Shield were released by Hezbollah including a map indicating where Israel's military is currently operating.

"Hezbollah's war media department launched an intensified campaign to show the weakness and fragility of the Israeli army, shooting the enemy soldiers from rear positions, which shows that the Resistance soldiers can infiltrate into their positions and capture them," read a report by the Lebanese al-Manar website.
"The Israeli soldiers deployed on the border with Lebanon have become a joke as the Lebanese public enjoyed making fun of them," it continued adding that the "Hezbollah phantom is always haunting the Israelis, imposing on them certain formulas which they would never have followed.
Several of the pictures showed IDF troops operating alongside UNIFIL Peacekeepers, while other close-up pictures showed troops smoking or resting. The map released by Hezbollah shows five locations where they claim that Israel's military is currently excavating to locate tunnels across from the southern Lebanese villages of Kfar Kila, Mis Al-Jabel, Blida, Ramya, and Alma Ash-Sha'b. 
Read More: Jerusalem Post