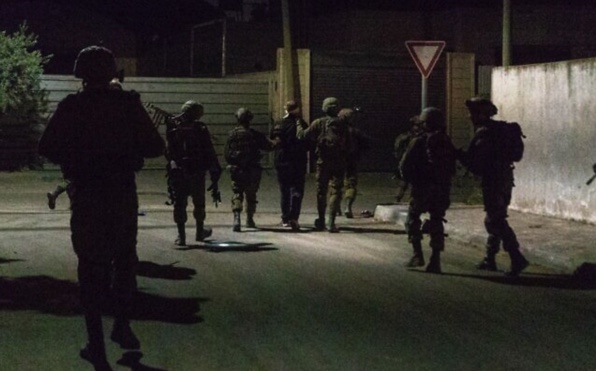 In The News
IDF: Two Palestinians killed trying to ram troops during West Bank arrest raid
Israeli troops shot two Palestinians dead near Ramallah in the predawn hours of Monday after the pair attempted to run over troops during an arrest raid in the area, the military said.
According to the Israel Defense Forces, while troops were operating in the Jalazone refugee camp in an attempt to arrest a terror suspect, a vehicle began to accelerate toward them.
"During the activity, a ramming attack was attempted against the forces, who responded by firing and neutralized the two suspects," the IDF said.
No soldiers were hurt in the incident.
The Palestinian Authority health ministry said it was notified of the deaths, but did not yet know the identities of the men. Some Hebrew-language media reports said a third suspect in the car was also wounded.
Read More: Times of Israel