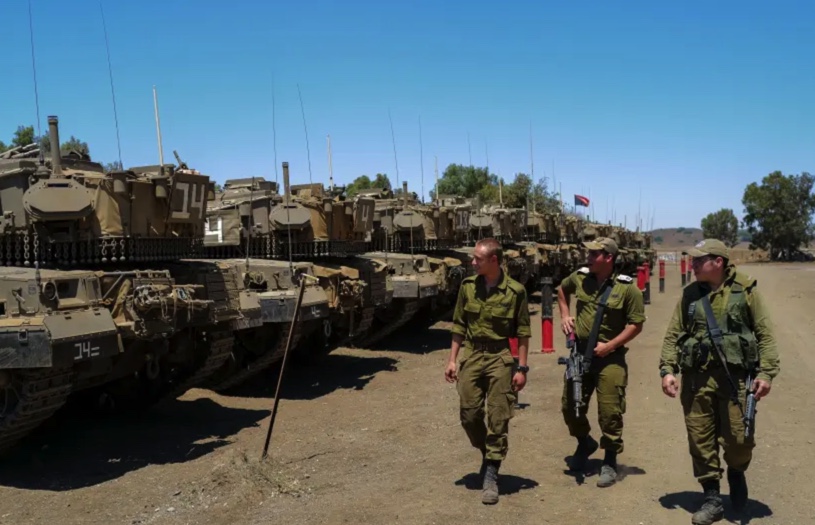 In The News
IDF training suspended after soldier killed in tank accident
An IDF soldier was killed in what's been described as an extremely rare event during a routine training exercise overnight on Israel's Golan Heights Wednesday, the IDF Spokesperson's Unit announced.
He was identified by the military as 19-year-old Sgt. Eytan Pichman from Beersheba. He was posthumously promoted to the rank of Sergeant.
Pichman served in the 36th Armored Division's 82nd battalion as a loader in a tank and was taking part in a drill near the Nafah base in northern Israel when he was killed.
Following the deadly accident, the commander of the Ground Forces, Maj.-Gen. Tamir Yadai, canceled all exercises for armored combat vehicles.
The incident occurred around 12:30 a.m. when Pichman did not answer a call from his platoon leader who was standing on the top of the tank. When the platoon leader looked into the tank, he saw Pichman lying on the floor of the tank with his head caught in between the turret and the hull.
Read More: The Jerusalem Post