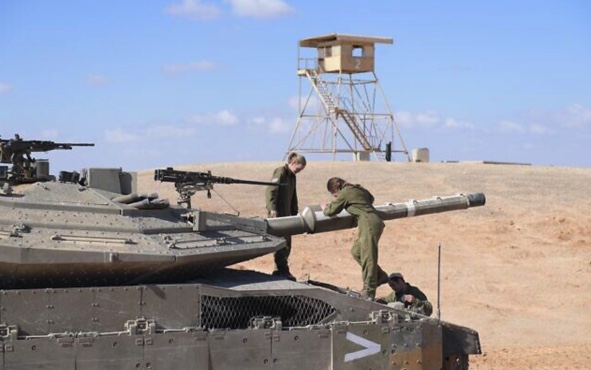 In The News
IDF to deploy all-female tank crews after two-year trial deemed a success
The Israel Defense Forces on Thursday declared the success of a two-year pilot program for a company of all-women tank operators, and said the role would become permanent in the military.
The company, in the Caracal mixed-gender light infantry battalion, operates along the Egyptian border — not in wars or in fighting deep behind enemy lines.
The pilot was launched in 2020 after an initial trial that saw women serving in tank units from 2017 to 2018 was deemed inconclusive.
The IDF said Chief of Staff Aviv Kohavi accepted recommendations made by Tamir Yadai, head of the Ground Forces, who termed the trial a success, "and from now on they will be permanently assigned to the position."
"The decision was made in light of professional and operational considerations and in accordance with the needs of the army, after the female troops met the predefined criteria," the IDF added.
Read More: Times of Israel