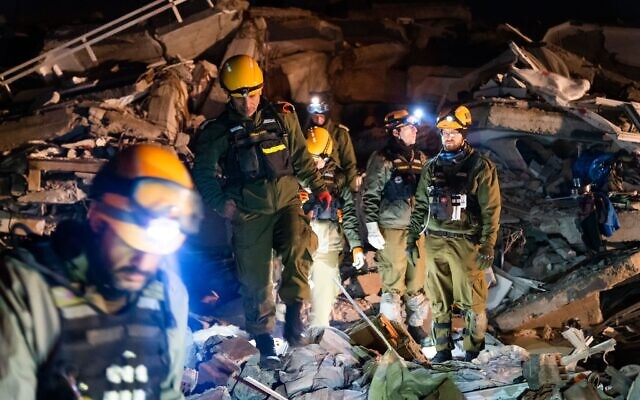 In The News
IDF teams rescue 4 during operations in quake-hit south Turkey
Israeli military search and rescue teams worked overnight Tuesday and early Wednesday morning to pull at least four Turkish civilians from the rubble in areas in southeastern Turkey affected by a devastating earthquake that killed thousands of people, officials said.
The Israel Defense Forces' delegation of some 150 search and rescue experts of the Home Front Command landed early Tuesday. The IDF is also sending a second delegation, of 230 people, to establish a field hospital in the area.
Overnight Tuesday, the IDF said Home Front Command teams managed to rescue a young woman and a boy trapped under rubble in separate areas in Kahramanmaraş.