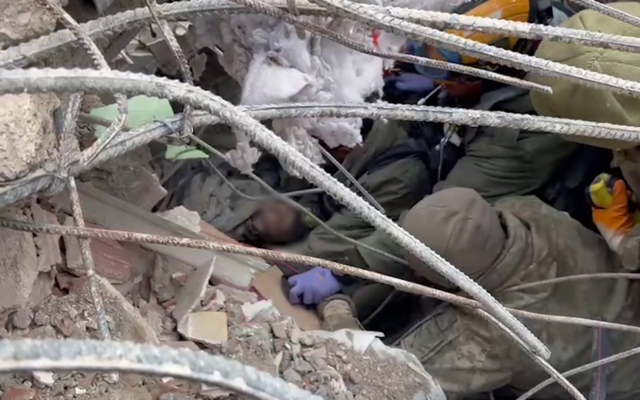 In The News
IDF teams rescue 10-year-old boy trapped under rubble for 100 hours in Turkey
Israeli military search and rescue experts on Friday morning pulled a 10-year-old boy out of a collapsed building in southeastern Turkey, some 100 hours since a devastating earthquake struck the region.
The dramatic rescue from the rubble in Kahramanmaraş brought to 18 the number of Turkish civilians rescued by the Home Front Command teams, according to the Israel Defense Forces.
"The rescue teams provided the boy with lifesaving medical treatment during the rescue and afterward transferred him to a hospital for further medical treatment," the IDF said.
There were no immediate details on the boy's condition.
The IDF also published a video of the rescue operation, showing the team managing to extract him from under a mass of collapsed concrete and twisted metal.
Read More: Times of Israel