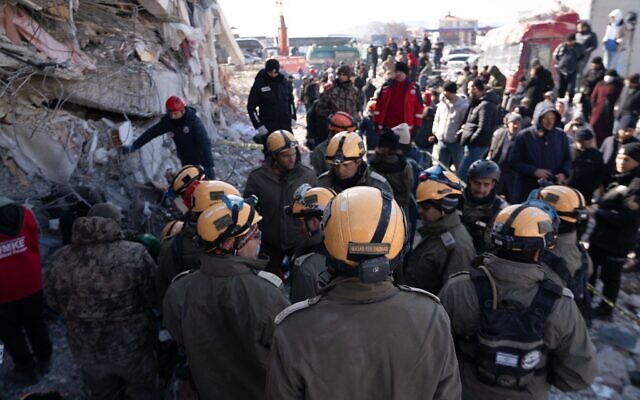 In The News
IDF teams rescue 10 civilians in quake-hit south Turkey, set up field hospital
Israeli military search and rescue teams working since a devastating earthquake struck southeastern Turkey earlier this week have so far pulled out ten Turkish civilians from the rubble, the Israel Defense Forces said Thursday morning.
The IDF Home Front Command delegation began work on Tuesday, a day after the 7.8-magnitude earthquake struck the region and killed thousands of people.
Meanwhile, a second IDF delegation that landed in the country on Wednesday began establishing a field hospital on the outskirts of the city of Kahramanmaraş overnight.
The IDF said 15 Air Force cargo planes ferried hundreds of tons of equipment and some 230 participants —  including search and rescue experts, military medics and Health Ministry doctors, nurses and paramedics — to Turkey to set up the hospital.
Read More: Times of Israel