Israel Defense Force (IDF)
IDF TANK ATTACKS HAMAS POST IN RESPONSE TO 3 ROCKETS FIRED AT ISRAEL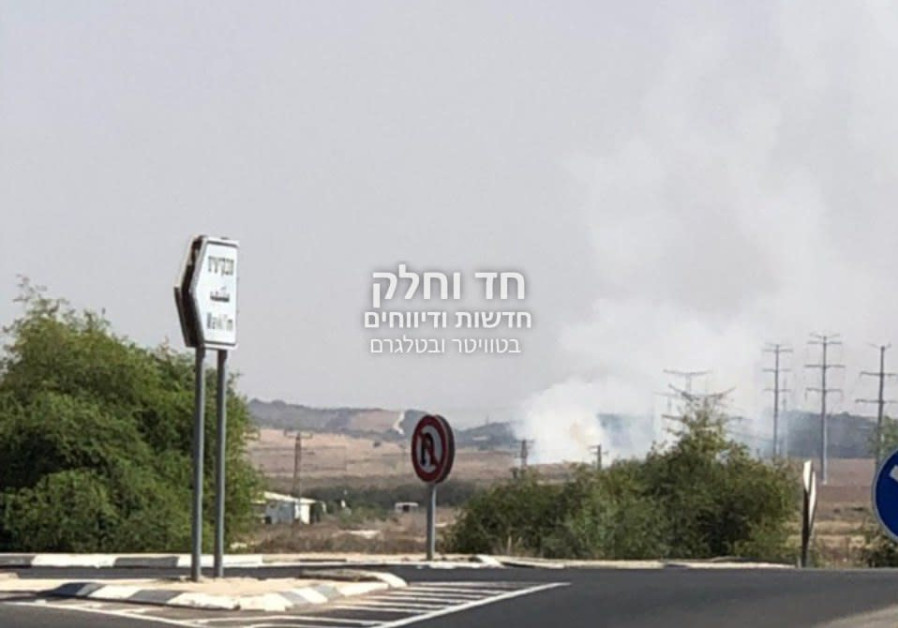 An IDF tank attacked a Hamas post in the northern Gaza Strip on Wednesday after three rockets were fired from Gaza, setting off rocket sirens in the towns of Yad Mordechai and Netiv HaAsara Hof Ashkelon Regional Council in southern Israel on Wednesday afternoon, according to an IDF's spokesperson.
Palestinian media reported initial reports of injured Palestinians due to tank fire the IDF conducted in response to rocket fire from the Gaza Strip earlier on Wednesday. An Al Mayadeen correspondent reported that injuries were caused by IDF tank fire on two posts in the Beit Lahia area in the northern Gaza Strip.
The Gazan Ministry of Health announced that they were keeping track of the situation and that there were no injuries reported from the attack. According to the Palestinian Shehab news, no injuries were caused by the incident.
At around the same time, Al Mayadeen reported that a group of Palestinians crossed the Gaza border and stole IDF electronics before withdrawing back to Gaza without injuries.
Israel Police were called to a town near the Gaza border where a rocket fell. Another rocket fell near a town in the Hof Ashkelon Regional Council and shrapnel hit the courtyard of a house causing minor damage. No injuries were reported in either incident.
In response to the recent escalation, Blue and White leader Benny Gantz called for intensifying attacks against Gaza, including targeted assassinations, according to Globes.
"We have two basic demands that we cannot give up on: complete quiet from the Gaza Strip and the return of our sons," said Gantz. "After these two things happen, we can and we need to begin regional agreements and infrastructure development in Gaza. Human beings live there too."
On Tuesday, rockets were fired towards the cities of Ashdod and Ashkelon. In response, the IDF attacked 15 positions belonging to terrorist groups in the Gaza Strip on Tuesday night.
Targets included a site used to manufacture weapons, a naval compound and a terror tunnel.
Two rockets were shot from Gaza on Tuesday night. Rocket sirens went off in Ashdod and Ashkelon at about 9 p.m. The Iron Dome intercepted one rocket while another fell in an open field near Ashkelon.
Prime Minister Benjamin Netanyahu was giving a campaign speech when the sirens went off and was escorted off stage. He resumed his speech about twenty minutes later. After the event, he went to the Kirya military compound in Tel Aviv to meet with military and security officials.
Read more: The Jerusalem Post