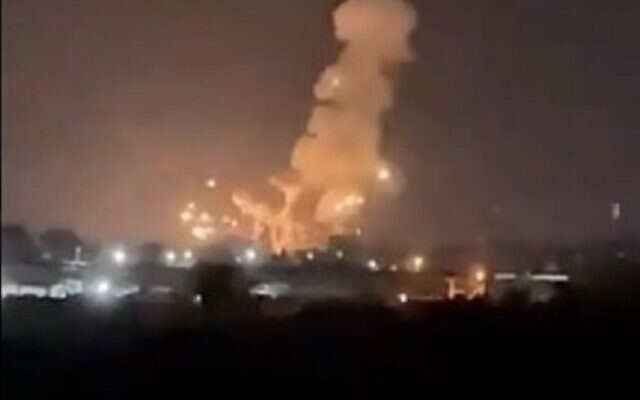 In The News
IDF strikes in Gaza in response to arson balloon attacks
The Israel Defense Forces carried out a series of retaliatory airstrikes in southern Gaza late Monday night after incendiary balloons from the Hamas-run enclave sparked three fires near Israeli towns bordering the Strip.
The military said it hit a Hamas rocket production facility and training camp in Khan Younis. Footage uploaded to social media showed the strikes lighting up the skies. There were no immediate reports of casualties.
Earlier Monday, incendiary balloons launched from the Strip sparked three fires in Israel's Sha'ar Hanegev Regional Council. Firefighters managed to put out the fires before they could cause significant damage.
Gazans have continued to launch incendiary devices attached to kites or balloons into Israel despite warnings from Jerusalem of zero tolerance for such attacks.
Tensions with Gaza have remained high amid intensified efforts to shore up a ceasefire brokered after May's war between Israel and Gaza-based terrorists, including a new arrangement for bringing Qatari cash into the Strip to ease poverty there.
Read More: Times of Israel