Israel Defense Force (IDF)
IDF strikes Hamas targets in Gaza over rocket fire on Israel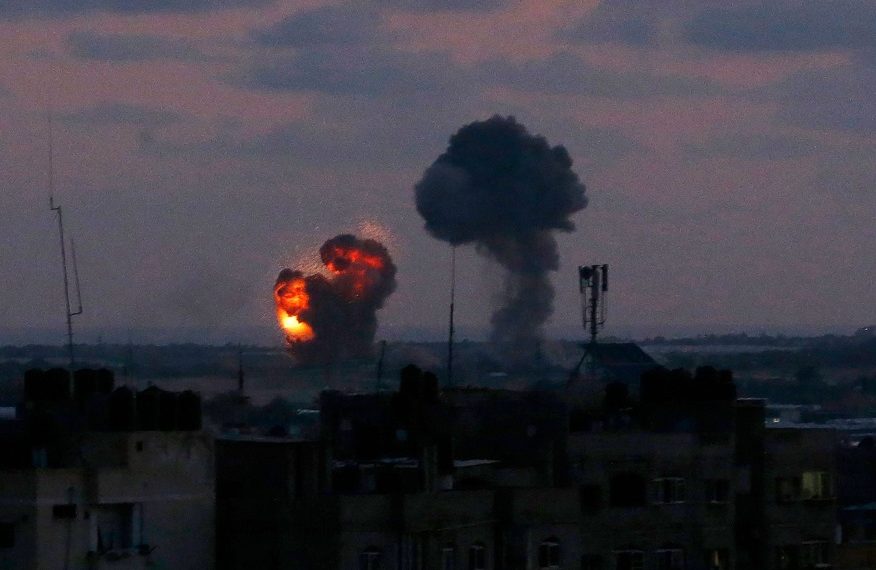 The Israel Defense Forces said on Wednesday evening that it hit a Hamas target in Gaza less than an hour after a rocket fired from the coastal enclave failed to land in southern Israel.
The rocket landed inside Gaza, the IDF said after conducting an investigation. It remains unclear which Palestinian organization initiated the exchange.
The army added that the Hamas target was an observation post located in northern Gaza.
A Hamas delegation is currently in Cairo for talks with the Egyptian government in an effort to broker a ceasefire agreement with Jerusalem.
Egyptian President Abdel-Fatah el-Sissi is urging the Palestinian terrorist group to rain in its aggression toward Israel in exchange for financial relief and medical assistance.
On Tuesday, the IDF launched airstrikes against a Hamas military position after a mortar shell fired from the Gaza Strip landed in open territory in Israel, the army said in a statement.
On Monday, Israeli warplanes hit what the military said were "terror targets in a Hamas military compound in the northern Gaza Strip, including the office of a Hamas battalion commander."
Tensions have escalated in recent weeks between Israel and its Arab neighbors, with numerous explosions across the Middle East being blamed on IDF airstrikes in the Gaza Strip, Iraq, Lebanon, and Syria.
Read more: Israel Hayom