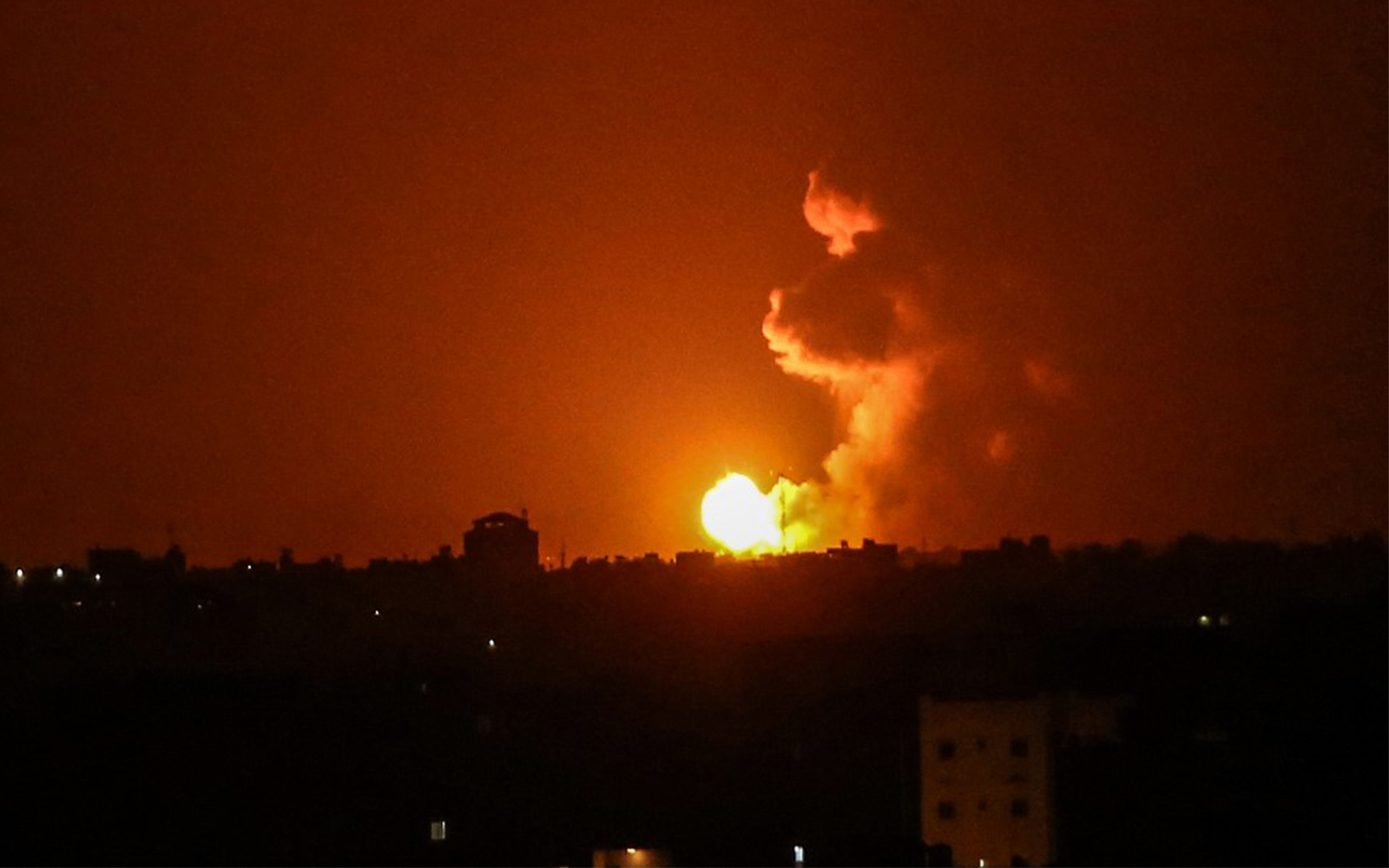 In The News
IDF strikes Hamas targets in Gaza in response to rocket fire
04/15/2021
The IDF struck targets belonging to the Hamas terrorist group throughout the Gaza Strip on Thursday night in response to rocket fire earlier from the Strip towards Israel, according to the IDF Spokesperson's Unit.
The targets included a munitions manufacturing site, a weapons smuggling tunnel and a military post, according to the IDF. At least six strikes were carried out by the IDF on Thursday night, according to Palestinian media.
A rocket landed in an open area in Israeli territory earlier on Thursday evening, setting off rocket sirens in Sderot, Ibim and Nir Am in southern Israel.
Earlier on Thursday, an unarmed Palestinian was detained by the IDF after he infiltrated into Israel from the Gaza Strip.
This is the first rocket fire towards Israel since late March, when a rocket was fired from Gaza and fell in an open area near Beersheba as Prime Minister Benjamin Netanyahu was visiting a restaurant in the city.
Read More: Jerusalem Post