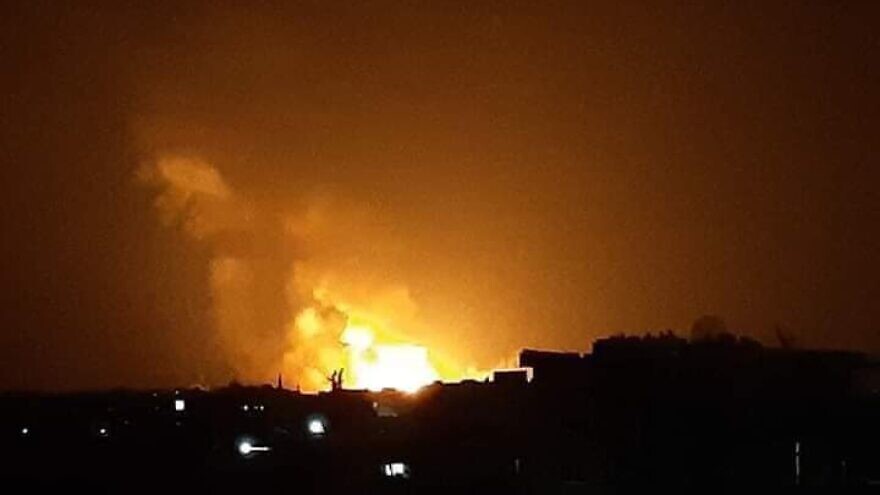 In The News
IDF strikes Hamas targets after rocket fired at Israel
04/17/2021
Israel attacked Hamas targets in the Gaza Strip early Friday in response to a rocket that landed in a southern Israeli field Thursday night, according to the Israel Defense Forces.
"IDF fighter jets and aircraft recently attacked a munitions manufacturing site, a weapons smuggling tunnel and a military post belonging to the Hamas terrorist organization in the Gaza Strip," the military tweeted.
"The attack was carried out in response to rocket fire from the Gaza Strip into Israeli territory earlier tonight."
Palestinian sources said Israel targeted an area east of the village of Juhr al-Deek, southeast of Gaza City.
The rocket from earlier set off sirens in southern Israeli communities close to the Strip. An army investigation showed that it had landed in an uninhabited area.
The IDF has said it holds Hamas responsible for any attacks emanating from Gaza.
Read More: I24