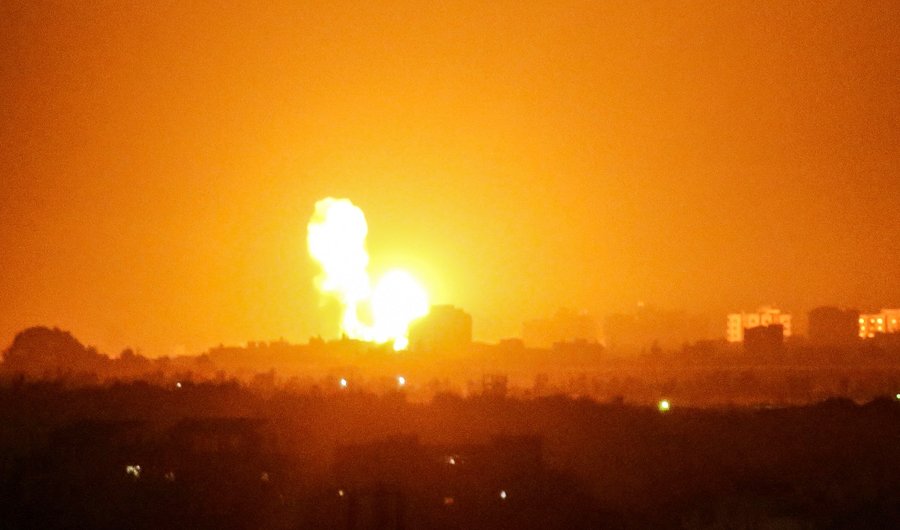 In The News
IDF strikes Hamas cyber cell, tunnel network in non-stop assault on Gaza
05/13/2021
The Israeli Air Force bombed Hamas's underground tunnel network late Thursday night in the northern Gaza Strip in what military officials said was one of the most aggressive aerial assaults in recent years.
The IDF also bombed the house of Hamas' military official Ayman Nepal, after having removed civilians from their homes, according to reports on Friday afternoon.
A Hamas cyber intelligence storage cell in the northern part of the  Gaza strip was also destroyed by IDF forces on Friday, according to IDF Spokesperson. The operation was carried out with the IDF Communications and Cyber Defense division and the Israeli Air Force.
This comes after the IDF attacked a squad of Islamic Jihad operatives in the northern Gaza Strip while closing a rapid circle of intelligence and ammunition capabilities in Gaza and soon after destroying Hamas anti-tank squad in Gaza's neighborhood of Shuja'iyya, while it was preparing to fire anti-tank weapons at Israeli territory.
Read More: Jerusalem Post