Israel Defense Force (IDF)
IDF strikes Gazans launching airborne arson devices into Israel, injuring 4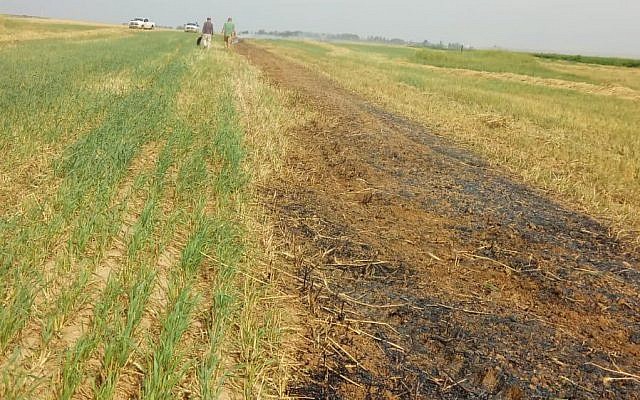 An Israeli drone fired at a group of Palestinians launching balloon-borne incendiary devices into Israel from the northern Gaza Strip on Thursday, injuring four of them, according to local media reports.
The Israel Defense Forces later confirmed the strike.
"A short while ago, an IDF aircraft attacked a group of terrorists who were launching incendiary balloons from the northern Gaza Strip into Israeli territory," the army said in a statement.
The arson attacks and Israeli retaliatory strike came as an Egyptian military intelligence delegation was working to broker a ceasefire between Israel and the Gaza-ruling Hamas terror group, amid spiking tensions in the region.
Throughout the day, several incendiary devices attached to balloons landed in the Eshkol and Sha'ar Hanegev regions of southern Israel.
In most cases, police sappers were called to defuse and remove the objects before they could spark fires.
But one of the balloon-borne arson devices apparently caused a blaze in a wheat field belonging to Kibbutz Ein Hashlosha in the Eshkol region.
The fire did not cause damage to the crops, an Eshkol spokesperson said, as the grain had been harvested early this year, specifically to prevent it being burned by incendiary devices from the Gaza Strip.
On Thursday morning, Palestinians reported that the Israeli Air Force was carrying out "mock attacks" in Gaza, flying over the territory and setting off sonic booms in what was seen as a tacit threat.
Read More: Times of Israel