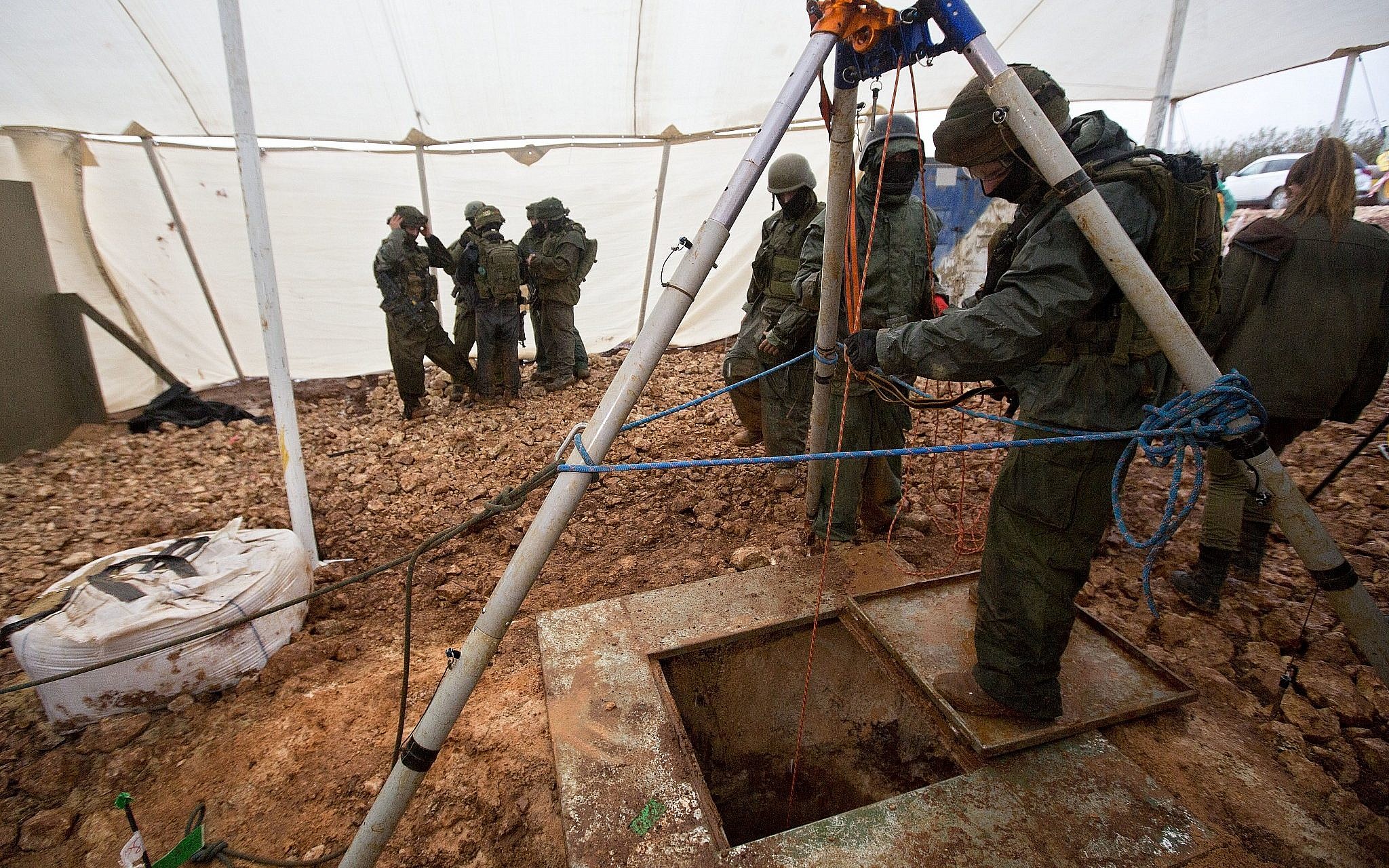 Hezbollah
IDF starts sealing Hezbollah cross-border attack tunnels
The Israeli military said Thursday that it had begun to seal off the Hezbollah attack tunnels dug into northern Israel from southern Lebanon.
Unlike attack tunnels from the Gaza Strip, which the army has at times destroyed with explosives, the Israel Defense Forces was plugging shut the passages from Lebanon, military officials said.
It was not immediately clear what the IDF was using to seal off the tunnels or which of the four tunnels that the army said it had found inside Israel were being destroyed.
An army spokesperson said additional details about the "neutralization" of the tunnels would be released later in the day.
Earlier on Thursday, Prime Minister Benjamin Netanyahu said the army was using "special means" to seal off the tunnels. "We are continuing in our efforts to thwart those terror tunnels," he added.
The Israeli military launched Operation Northern Shield — an effort to find and destroy attack tunnels that the military says Hezbollah dug into Israeli territory from villages in southern Lebanon — on December 4.
So far, the army has said it has discovered four such tunnels inside Israeli territory, one of them south of the town of Metulla and one near the community of Zarit, along the Lebanese border. The IDF has refused to disclose the locations of the other two tunnels.
The UN peacekeeping force UNIFIL confirmed on Monday that at least two of the tunnels crossed into Israel and were therefore a violation of the UN resolution that ended the 2006 Second Lebanon War, but did not confirm Israel's allegations they were dug by Hezbollah. United Nation peacekeepers have stepped up patrols to ensure the frontier remains calm.
Read More: Times of Israel