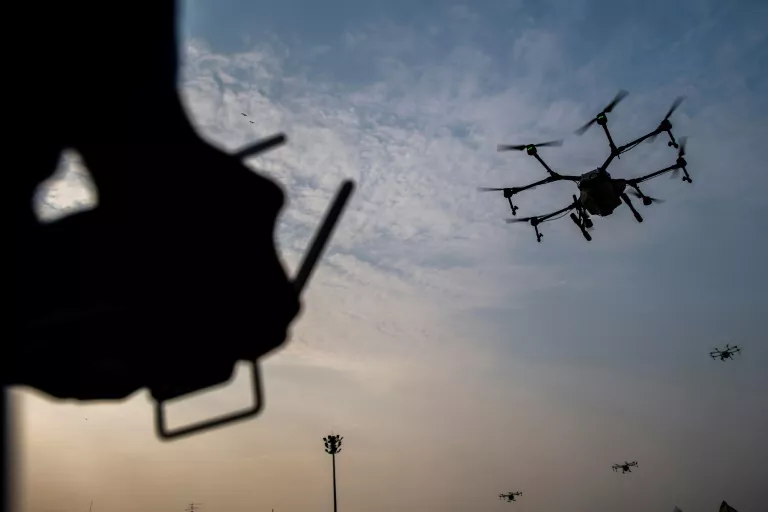 In The News
IDF Shoots Down Drone Near The Israel-Lebanon Border
An unusual incident occurred on the Israel-Lebanon border on Sunday evening, as the IDF shot down a Lebanese drone that entered Israel's airspace, according to the IDF Spokesperson Unit.
According to the IDF Spokesperson Unit, IDF forces recognized a drone that was most likely operated from Lebanon and entered Israeli airspace. The drone was allegedly tracking IDF forces. 
According to reports in Lebanon, the drone was used for filming a video commemorating the end of the Second Lebanon War.
IDF forces took control of the drone remotely before shooting it down. IDF forces scanned the area in order to verify that the drone fell inside Israel's territory.   
Read More: Jerusalem Post