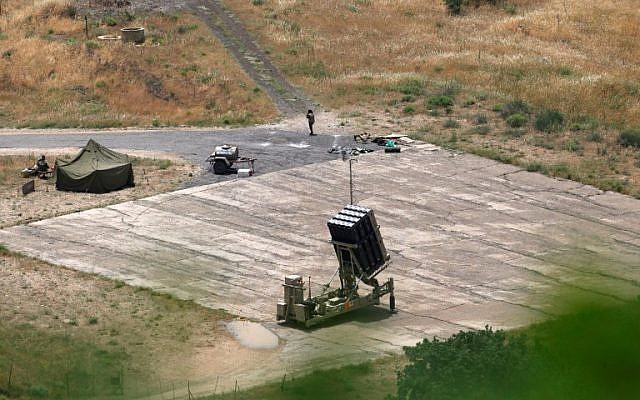 IDF shells Lebanon after two rockets fired at northern Israel
One of the rockets was intercepted by Israel's Iron Dome missile defense system, while the second projectile fell in an open area near the coast, the IDF said.
There were no reports of injuries or damage, and the army said there were currently no special instructions for residents of the region.
The attack came some four hours after Syrian state media said Israeli aircraft launched a number of missiles at targets near the Syrian city of Aleppo and following clashes on the Temple Mount between Israel Police and Muslim protesters on the Muslim holiday of Eid al-Adha.
The Israeli military believes the rockets were fired by a Palestinian group in southern Lebanon, not by the country's powerful Hezbollah terror group. However, Hezbollah maintains tight control over southern Lebanon, making it unlikely that such an attack would be conducted from this area without at least its tacit approval.
Read More: Times of Israel