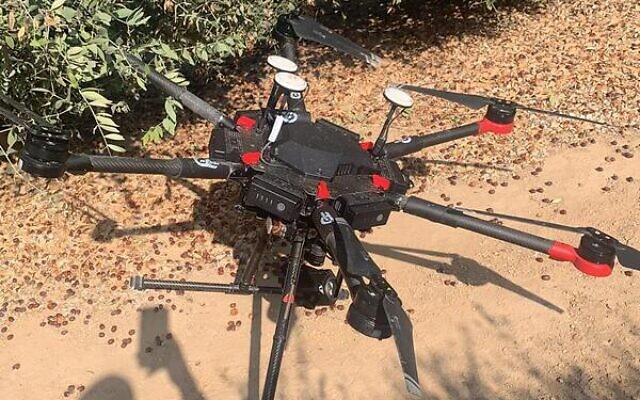 In The News
IDF says troops downed Hamas drone from Gaza two days ago
Israeli soldiers brought down a drone that entered Israeli airspace from the Gaza Strip earlier this week, which the military said belonged to the Hamas terror group.
According to the Israel Defense Forces, the device was downed on Wednesday, but troops only found where it landed on Friday.
It was not immediately clear how the military downed the device. In a photograph released by the military on Friday the drone does not appear to be damaged.
The IDF said troops spotted the device as it crossed into Israeli airspace and that it was "monitored throughout the entire event."
"The IDF will continue to act to prevent any violation of the sovereignty of the State of Israel," the military said.