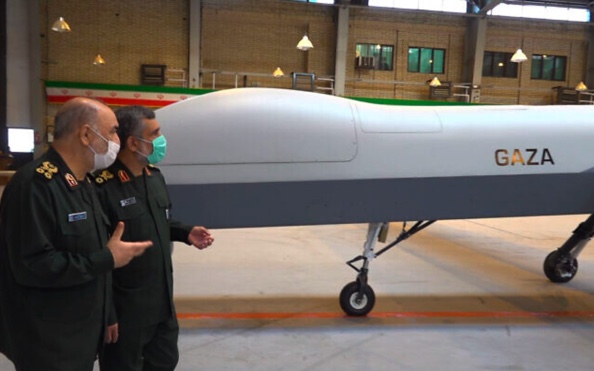 In The News
IDF says its F-35 jets intercepted 2 Iranian drones ferrying arms to Gaza last year
The Israel Defense Forces on Sunday announced that it downed several Iranian drones heading for the Gaza Strip last year.
Two aircraft were intercepted by F-35 jets far from Israel's borders in March 2021, the IDF said in a statement. According to Channel 12 news, a third drone was downed using electronic warfare means.
"The interception of the UAVs was carried out prior to them entering Israeli airspace, in coordination with neighboring countries," the military said.
"The UAVs were detected and tracked throughout their flight by ground control units," it added.
The IDF said it was the first time F-35 jets have been used to take down a drone.
According to Hebrew-language media reports, the drones were carrying firearms, specifically pistols, destined for terror groups in Gaza.
Read More: Times of Israel